WEST PALM BEACH, FL, September 4th, 2018. Brad Deflin of Total Digital Security, a provider of digital security technologies for individuals and businesses, will be presenting at a series of interactive workshops titled "The Impact of Cyber Threats on You and Your Business" hosted by Bank of America - Merrill Lynch at six regional locations in Florida.
Cyber Security Education for Survival and Success in the Digital Age
There is perhaps no more current and vital topic than the myriad ways rapid innovations in technology are affecting our safety, but the simple fact is, few of us can keep up with the whirlwind rate of change. Brad Deflin's cyber security education presentations provide the knowledge you need to create and implement a plan for survival and success in the digital age, whether for yourself, your family, or your business.
An Issue for the Boardroom, Break Room, and Living Room
Brad Deflin's presentation "Cybersecurity - an Issue for the Boardroom, Break Room, and Living Room" includes current information and actual case studies from the field. Brad's presentation includes the state of cyber risk and emphasizes the importance of cybersecurity awareness and planning in all aspects of life; personal and business.
The presentation offers a new approach that transcends traditional "awareness" training to provide context and framework for leaders to promote increased critical thinking skills across all constituencies and environments.
For more on "Critical Thinking Skills for Survival and Success in the New Digital Age," click here.
About Total Digital Security
Total Digital Security provides accessible and affordable enterprise-quality digital security solutions to protect individual consumers, businesses, homes, and families from the ever-increasing threat of cyber crimes.
Total Digital Security offers both proactive and reactive responses to cyber risks by aligning people, processes and technology to create a custom risk profile for your family or organization. www.totaldigitalsecurity.com
In addition to their fresh approach toward cyber risk training and education, Total Digital Security provides cybersecurity products and solutions including Private Email, Device Protection, VPNs, Router Security, and Digital Vaults. Together, the solutions create an eco-system of privacy and digital security that works to protect all the time, everywhere, across all the users devices - seamlessly and automatically.
About Brad Deflin
Brad Deflin, Founder and President of Total Digital Security and an expert in cyber security, is a captivating, informative and inspirational keynote speaker. Bringing decades of experience in the field to fuel his dynamic presentations, Brad engages audiences by bringing deep insights into the most current digital security challenges and solutions, presented in a format that displays his unique ability to relay complex information in an easily digestible and empowering format.
Brad has over 25 years of executive leadership in operations, sales, audit, compliance, and supervision of rigorously regulated financial environments, including Merrill Lynch, Lehman Brothers, Wells Fargo, and J.P. Morgan.
He is an author and frequent speaker on the matters of online risk, cyber crime, and the emerging technology that defends and protects from what has become our most critical personal and professional risk today. His presentations inform, educate, and empower the audience with the knowledge and perspective required for protection of privacy and personal information, and an understanding of the emerging innovation in technology designed to keep them secure, safe and in control of their personal information.
This program is approved for 3.5 CPE credits and 3 CTP/CCM and FPA recertification credits by the Association for Financial Professionals. CLE credits (Florida bar) are pending.
Return to the Calendar.
More on Cybersecurity training and education, here.
Event Series Schedule - hosted by Bank of America-Merrill Lynch
September 11th, 2018 - Jacksonville, FL - 1:30PM to 6:30PM
Epping Forest Yacht Club -
duPont Room
1840 Epping Forrest Drive
Jacksonville, FL (click for more)
September 12th, 2018 - Tallahassee, FL - TBD
Details forthcoming.
September 13th, 2018 - Pensacola, FL - 7:30AM - 11:30AM
Pensacola State College - Jean and Paul Amos Performance Center
1000 College Blvd., Bldg. 23
Pensacola, FL (click for more)
September 25th, 2018 - Fort Lauderdale, FL - 1:30PM - 5:30PM
Broward Center for the Performing Arts
201 SW 5th Avenue
Fort Lauderdale, FL (click for more)
September 26th, 2018 - West Palm Beach, FL - 2:00PM - 6:30PM
West Palm Beach Marriott
1001 Okeechobee Blvd.
West Palm Beach, FL (click for more)
For the press release on this series of events, please click here.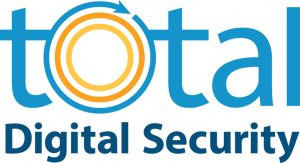 Return to the Calendar
More on Cybersecurity training and education, here.