Bank of America-Merrill Lynch hosts "The Impact of Cyber Threats on You and Your Business" at the Marriott Hotel in West Palm Beach FL, with Brad Deflin presenting from Total Digital Security on September 26th, 2018.

Mr. Deflin's presentation, Cybersecurity -- An Issue for the Boardroom, Break Room, and Living Room, will provide the most current information on the state of cybersecurity, emphasizing the importance of cybersecurity awareness and planning in all aspects of personal and professional life. He will also appear on a moderated panel discussion with local law enforcement and cyber experts who will share their real experiences with cybercrime and discuss best practices for prevention and remediation.
Event Schedule - West Palm Beach
Date:
Wednesday, September 26th, 2018
2:00 p.m. – 6:30 p.m.
Location:
West Palm Beach Marriott
1001 Okeechobee Blvd.
West Palm Beach, FL (click for more)
This program is approved for 3.5 CPE credits and 3 CTP/CCM and FPA recertification credits by the Association for Financial Professionals. CLE credits (Florida bar) are pending.
About Total Digital Security
Total Digital Security provides accessible and affordable enterprise-quality digital security solutions to protect individual consumers, businesses, homes, and families from the ever-increasing threat of cyber crimes. Total Digital Security offers both proactive and reactive responses to cyber risks by aligning people, processes and technology to create a custom risk profile for your family or organization. www.totaldigitalsecurity.com
About Brad Deflin
Brad Deflin, Founder and President of Total Digital Security, has over 25 years of executive leadership in operations, sales, audit, compliance, and supervision of rigorously regulated financial environments, including Merrill Lynch, Lehman Brothers, Wells Fargo, and J.P. Morgan.
Brad is an author and frequent speaker on the matters of online risk, cyber crime, and the emerging technology that defends and protects from what has become our most critical personal and professional risk today. His presentations inform, educate, and empower the audience with the knowledge and perspective required for protection of privacy and personal information, and an understanding of the emerging innovation in technology designed to keep them secure, safe and in control of their personal information.
Additional Presenters
Additional workshop presenters for the Pensacola event include:
Jim Scopis – CISSP, Senior Vice President, Global Information Security, Bank of America

Alan Hale – Senior Vice President, Senior Fraud Policy Strategist, Bank of America Merrill Lynch

Robert Ringelspaugh – Digital Channels Solutions Executive, Bank of America Merrill Lynch

Kevin Rosen – Partner, Shutts & Bowen

Bobbyjoe Glover – Special Agent, FBI — Miami Division, West Palm Beach Office
Other Event Series Dates hosted by Bank of America - Merrill Lynch
September 11th, 2018 - Jacksonville, FL - 1:30PM - 6:00PM -click for more
September 12th, 2018 - Tallahassee, FL - TBD -click for more
September 13th, 2018 - Pensacola, FL - 7:30AM to 11:30AM -click for more
September 25th, 2018 - Fort Lauderdale, FL - 1:30PM - 5:00PM -click for more
For more information on this series of events, please click here.
Press release, here.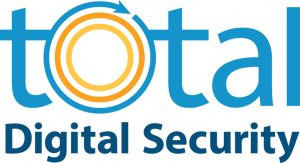 Return to the Calendar
More on Cybersecurity training and education, here.