This year? Hackers have your Equifax data. These details of your personal information open up a world of new advantages and opportunities for exploitation. It's getting easier for cybercriminals to make your life miserable while in Q3-2017 alone we saw ransomware up 600% and the FBI reporting damages closing in on the $5 billion mark.
Whatever you're celebrating, for hackers this year is going to be a holiday to remember.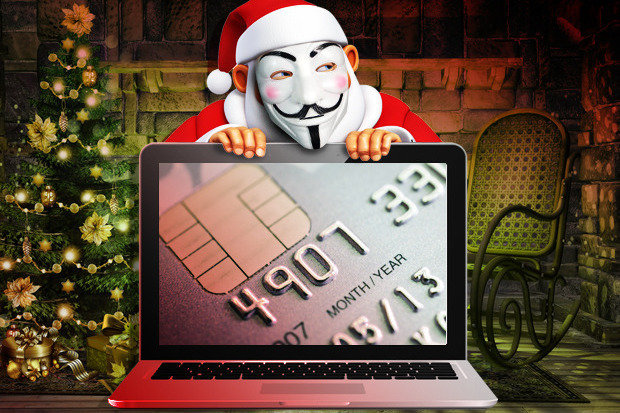 At Total Digital Security, we have an experienced real-world gauge on cybercrime and hacking. Invariably, our business spikes in activity with new customers every December and January. Online shopping, distractions, we're busy with life - and hackers know our guard can be down.
"Invariably, our business spikes in activity with new customers every December and January."
Like busy elves - cybercriminals are collecting, curating, and engineering all the information stolen from Yahoo, the IRS, Blue Shield, the luxury hotels, et al. Combine this with stolen Equifax data from 143 million consumers, and we expect this year's plundering season to be off the charts.
Encrypting data? Not sure, says Equifax CEO.
Really?
Senators grilled execs from Yahoo, Verizon, and Equifax last Wednesday about their attitudes toward protecting consumers from cybercrime. Answers were cringe-worthy. The CEOs were at their best when they defaulted to blaming Russia.
It again is painfully evident we can't count on corporate or government America to protect us - which is why we advocate doing it for yourself.
Speaking of Encryption
Encryption is (almost) the silver-bullet in cybersecurity. We've been helping people get comfortable using encryption software in their daily lives since 2015. Banking, shopping, browsing - using a VPN encrypts it all, and your information is invisible to the outside.
We uniquely make the best VPN on the planet available to anyone - for only $39 bucks a year. Its automatic, and always "ON."
Get a VPN for yourself before the holiday high-season for cybercrime begins, here, and position yourself to benefit from the magic of encryption for the rest of your life.
Mac Attacks Surging
Last year we started to see new customers with hacked Macs. Last month our partners at F-Secure reported this:
"The first three quarters of 2017 have seen over 70% increase in malware targeting Macs compared to 2016. The volume of threats is growing extremely fast, and attackers are shifting their efforts towards the poorer defenses of Macs."
F-Secure Labs
But, Macs are safer than Windows, aren't they?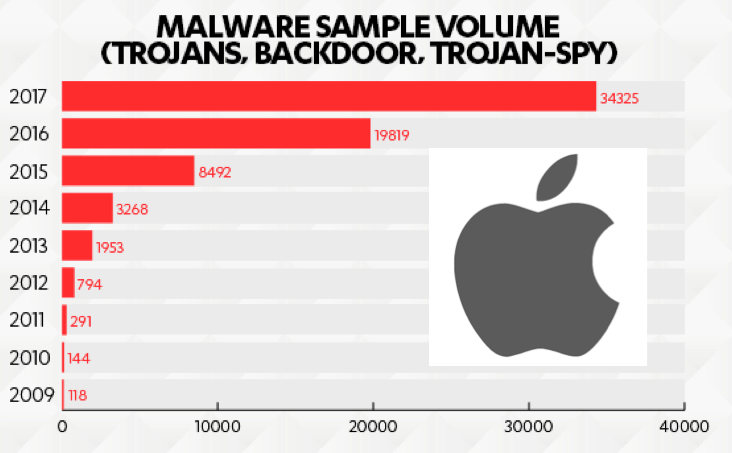 In our opinion, Macs are still safer than Windows machines - except when the user feels insulated from the risk and lets her guard down. Macs once held a much smaller user-base than Windows. That's changed, and hackers are finding wealthy people especially like their Macs. They hub their lives around them, and are rich with the information they seek.
Now, Macs are choice targets for cybercriminals.
We've recently enhanced Device Protection for Macs with AI, and you can see how it works, here.
New Product - Fixed-Network Security
Fixed-Network Security = complete security for your home or business.
Plug it in, set it up in minutes, and everything connected to your WiFi and cable network is protected. It's an IT security department of your own and after testing it for a few weeks, we think it is a game-changer. Oops, seems you can't get away from the term in technology these days.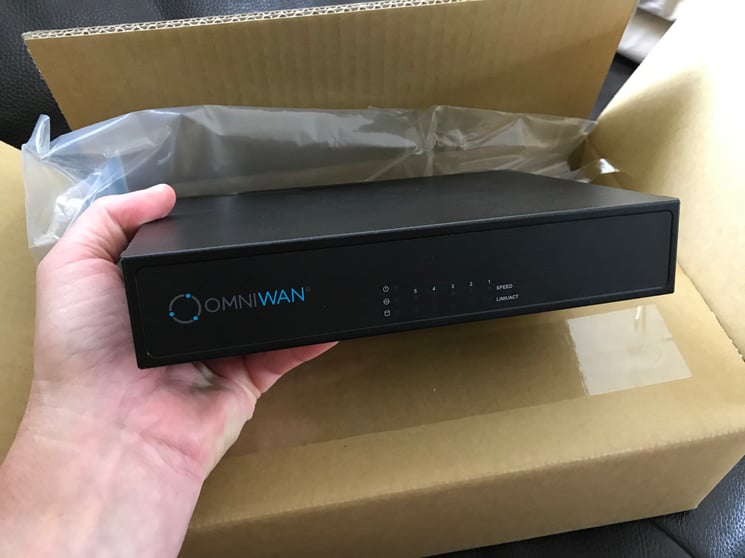 We will have more on the service soon, but in the meantime try this free network security test, here.
The process takes less than a minute, but it will do a complete and comprehensive test on the security, or lack thereof, of your network.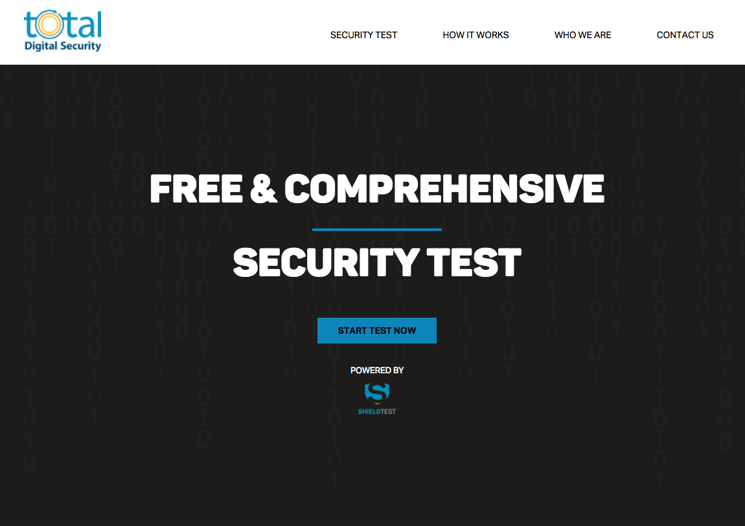 The URL is - totaldigitalsecurity.shieldtest.com
Understanding Blockchain
"Game-changer" - it's an over-used term. But not when it applies to blockchain technology. See here for the best 2-minute blockchain explanation video we've seen so far.
To understand blockchain is to understand cryptocurrencies. Pretty much.
SpeakER Live Series - Interview
Anyone that knows me or has seen me speak will tell you I'm passionate about spreading the message of "Cybersecurity for Life."
So, I thouroughly enjoyed being back on campus with my alma mater Embry-Riddle Aeronautical University for a live-steaming event "Online Risk and Cybersecurity."
It's only 80-minutes long, and I didn't know the questions going in!
Your best defense against cybercrime for 2018?
Your best defense? Getting off the grid of fraud, loss, and abuse with Private Email ,using Device Protection for your Windows, Apple, and Android devices, and subscribing to a VPN for automatic encryption, all the time.
Thanks for reading, and contact us any time for help.