We've been dropping hints about an exciting innovation in collaboration with our partners, and now, it's time to lift the curtain. I hope you will read on to learn about this game-changing leap in cybersecurity that we're thrilled to provide.
First, let's step back for a moment to 2014, shortly after launching TDS. That was when I first encountered a nameless yet revolutionary approach to cybersecurity. This was no mere tweak; it was a paradigm shift aimed at simplifying the complex tech landscape we navigate daily while bolstering the safety of our personal data and financial assets. We christened it "Managed Network Security" (MNS), a service many of you now rely on.
The brilliance of MNS lies in its simplicity and efficiency. Forget about costly, complicated hardware and the hassle of local support. Traditional enterprise-level cybersecurity tools—like intricate firewalls and VPNs—confused users and came with hidden maintenance costs and reliability issues. MNS swept away these obstacles by harnessing the power of a cloud-based IT security center that did the heavy lifting for you. And it's not just about your computer or phone; MNS ensures the security of your entire digital ecosystem, be it your home, office, or even "smart" gadgets like Ring doorbells and Alexa - all of which can be potential entry points for attackers.
✓ The MNS service eliminates the need for cumbersome on-site firewalls and VPNs by centralizing complex security functions at a remote data center, not on-premises. This creates a self-sufficient ecosystem of optimal security that's user-friendly and "always-on."
Here's how I put it in 2018:
"Imagine having your own IT security department in your home or office for a moment. Intelligent, experienced technicians on the job every day using the latest technology and intelligence to protect all your devices and everything you do online. Here, you enjoy the Internet for all it's worth: doing business, investing, banking, shopping, emailing, and sharing – all without worry and risk." The CyberAdvisor, Jan.19th, 2018
Fast-forward to 2019, and this groundbreaking technology finally got its formal introduction, thanks to a white paper by Gartner, Inc., an industry-leading American tech research firm. They christened it SASE (pronounced "sassy"), an acronym for "Secure Access Service Edge." I'll be honest; the name leaves much to be desired in terms of clarity. So, let's break it down.
✓ SASE ("sassy") is a comprehensive framework that integrates network security functions with the internet to provide the best possible cybersecurity and anonymity at all times - for your home, office, or business. It's known as "Zero-trust Network Architecture," and it's like having an IT security department onsite for a home, office, or business.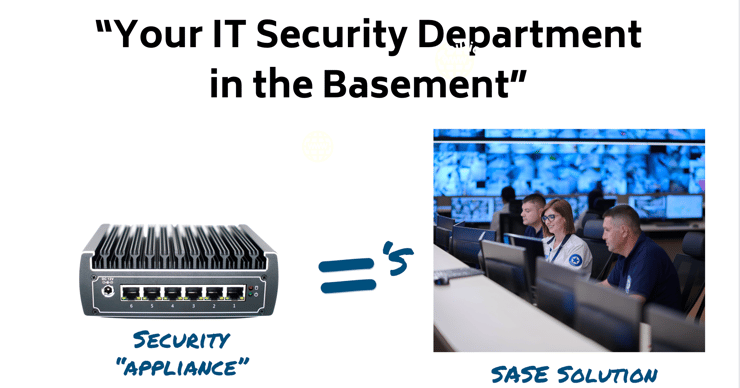 Reflecting on our journey with MNS, I find immense satisfaction in knowing that we've been at the forefront of cybersecurity innovation, introducing it to an audience that might not have encountered it otherwise.
✓ Our mission has always been laser-focused: to make the most advanced, enterprise-level cybersecurity technology accessible not just to large corporations, but also to individuals and their personal tech.
MNS2 - The Next Generation of the Managed Network Security Service
After years of relentless development, and buoyed by advances in software, AI, and threat intelligence, we're thrilled to introduce MNS2 - the next generation of cybersecurity technology for our clients.
✓ MNS2 adds next-level controls, customizations, and intricate network configurations that holistically manage and secure even the most complex networks including "smart" homes and businesses.
MNS2 "Agent" Software for Mobile Devices
Alongside a revamped version of Managed Network Security, we're introducing an accompanying "agent" that extends the same level of security to mobile laptops and phones. Now, whether you're in a fixed location like your home, office, or business, or on the go, you're covered by the same robust security umbrella.
✓ The new "agent" is designed to bring mobile laptops and phones under the same protective shield as MNS. This means you can enjoy consistent, robust security whether you're stationary at home, the office, or your business, or out and about with your mobile devices.
More on the "agent" below, but first:
How Does MNS Work?
The most straightforward way to describe a SASE MNS system is to liken it to "Your own private internet."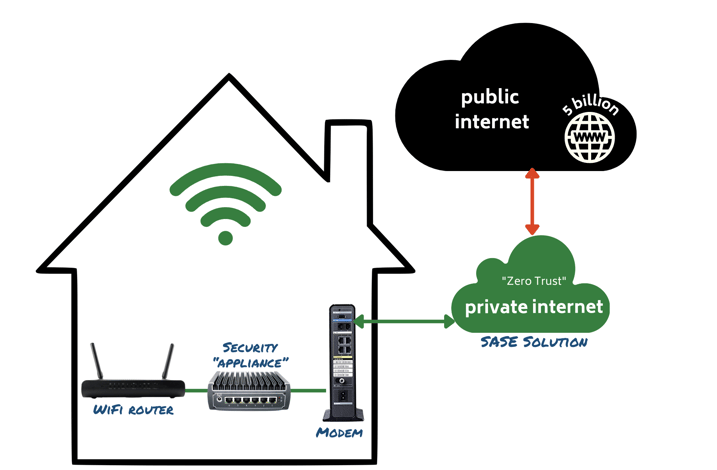 When we configure the Managed Network Security system for a client, the first step involves carving out a dedicated segment of a private data center through which all of their internet traffic will flow. This data center is where the heavy-duty security work happens, performing all the functions you'd expect from a high-end firewall and VPN.
✓ By simply incorporating the MNS security appliance into your home, office, or business network, you ensure that all your online activities over all your connected devices are conducted securely and privately, away from the public internet - all without expensive hardware and onsite service.
Now, With "Agent" Software for Mobile
Now, we can provide the same SASE Managed Network Security "zero trust" level of security to laptops and phones. The "agent" is a small software package that downloads and installs to your laptop or phone.

The agent installation connects you to your slice of the data center or your "private internet." When your device is turned on, it immediately connects using private "pipes" to get there and directs all your online activity for security and privacy.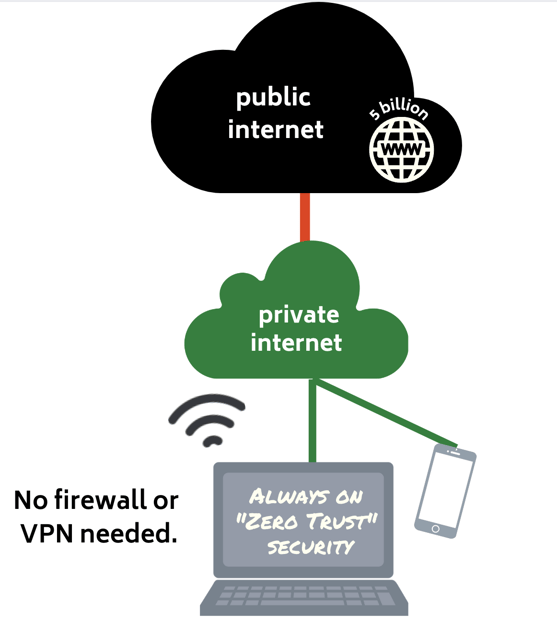 The new agent for Managed Network Security represents a remarkable achievement and the best the cybersecurity industry offers today. Using our platform with powerful software and online consoles, TDS can now make it accessible and affordable to our clients. The image below is from the console for the SASE platform and MNS2.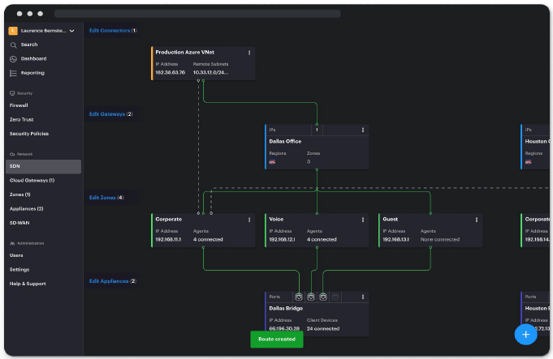 The "Agent" User-experience

TDS clients are both strategic and agile, qualities that are indispensable in today's digital landscape. Yet, convenience remains a priority for everyone. The key challenge in delivering enterprise-level cybersecurity to individuals lies in making it user-friendly. Harmonizing intricate, diverse systems is no small task. What sets our next-generation Managed Network Security service apart is its ability to employ software to establish a unified cybersecurity and privacy ecosystem that serves users effectively, irrespective of location.

Agent software for Windows and Mac laptops is available now. The agent for iPhones, iPads, and Androids will be available in 30-60 days.

✓ Activating the agent is effortless. The moment you power up your laptop or phone, you're safeguarded, no matter the network you're on. There's no need for log-ins or passwords, maintaining the same user experience while ensuring complete anonymity and off the grid from the public internet.
Contact us for more information about the new Managed Network Security service.