Innovation in the field of cyber security is heating up in a big way. After decades of stagnation in the industry, recent regulatory pressures coupled with higher consumer awareness and demands for effective solutions have attracted significant entrepreneurial capital into the field. In this environment, disruptive innovation rules, and the primary beneficiary is you. Great solutions are now available whether you're an individual, professional advisor, or owner of a business. These technologies are highly effective, easy to use, and increasingly affordable at both the personal and professional level.

Innovation in Network Security
Securing and protecting your network (including WiFi) was once a complicated and expensive endeavor. Typically, it included an assortment of hardware, an installation process that required experienced IT technical engineers, and costly support and maintenance fees.
Recent innovation developed over just the last couple of years replaces much of the burden with powerful software and remotely-located monitoring and management functions. Now, the heavy lifting is done off-site and by experts that are working 24/7 to protect your internet network and everything connected to it.
Your entire fixed operating environment is safe from the constant barrage of attacks we face with online technology today.
Cyber Security as a Service
This new approach to securing the fixed networks of HIPAA, PCI, and other regulated environments is displacing the traditional IT security functions of the past. Now, highly effective state-of-the-science technology in cyber security is available as affordable monthly or annual service subscriptions. The service is all-inclusive, and expenses are predictable because the defenses are preemptive. Now you can be proactive, alleviate the high probabilities of reputational damage, and avoid the unknown elements of expense and downtime as a result of a breach. AND you are not locked into proprietary brand protocols and tools.
Staying "open" to never-ending industry innovations is key to assuring your ability to leverage the "Better, Faster, Easier, Cheaper" phenomenon that is inherent in technology. With this approach, you can expect better performance and value for every IT security dollar you spend.
A Leading Example
My Digital Shield is an example of the new approach to network security and a leading innovator in the cyber security field. The comprehensive service delivers complete cyber security by protecting against outside intrusion, hackers, and viruses with just one simple piece of equipment, which is included upon subscription.
The device is called the "MDS Cloud Link". It plugs into your Internet router to filter both incoming and outgoing traffic. Because threats and viruses are screened remotely in the MDS Cloud off premises, your business or practice can keep its current Internet connection speed while implementing the same defenses used at large, Fortune 500 companies.
How My Digital Shield Protects You
The MDS Cloud Link device and service protect all traffic on your LAN and WiFi networks, even credit card transactions, and POS terminals. It is compliant even to PCI and HIPAA requirements for the protection of privacy and personal information.
Everything is automated and the company's "IT security center in the cloud" provides real-time dynamic adjustments and updates according to the latest developments. The cloud screens threats and viruses before ever having the chance to reach your network.
With My Digital Shield intruders are kept out, malicious activity is discovered, and data is protected before damage takes place.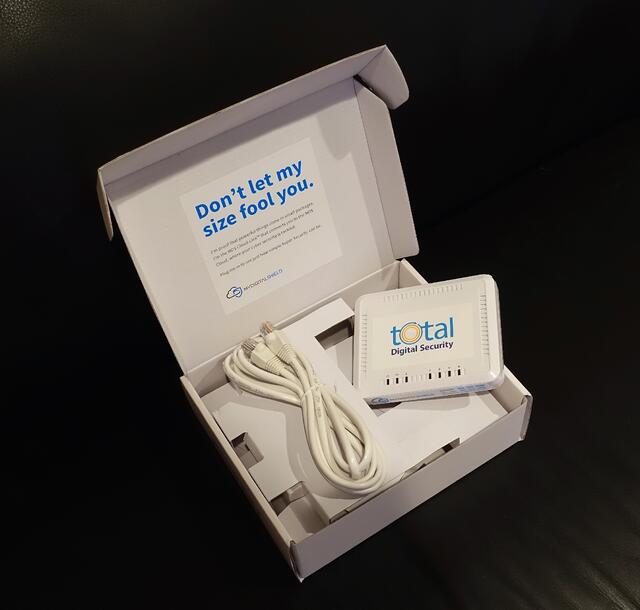 Find Out More
Consequences of a cyber attack are getting greater, and probabilities of a breach grow higher every day. Protecting your network now with My Digital Shield seriously reduces the risk at hand. Position yourself to benefit from the advances in cyber security technology that are fast becoming more effective, easier to use, and increasingly affordable for both personal and professional applications.
Test Your Network Now, for Free
Want to run a quick but complete assessment on the network you are connected to now?