Full Network Security - it protects your home or business internet and everything that's connected to it. Computers, laptops, smartphones, your internet connected devices including TV's and internet cameras - everything is secure and protected just by being on your network.
With this approach to digital security, malicious actors and activities are kept out before getting to you and your devices. Full Network Security keeps your internet connection secure, clean, and made fast, before it even gets to your WiFi or wired network. And, it's all done in real-time, so everything connected is safe and current up to the minute - automatically, 24/7, without any user input whatsoever. Amazing, right?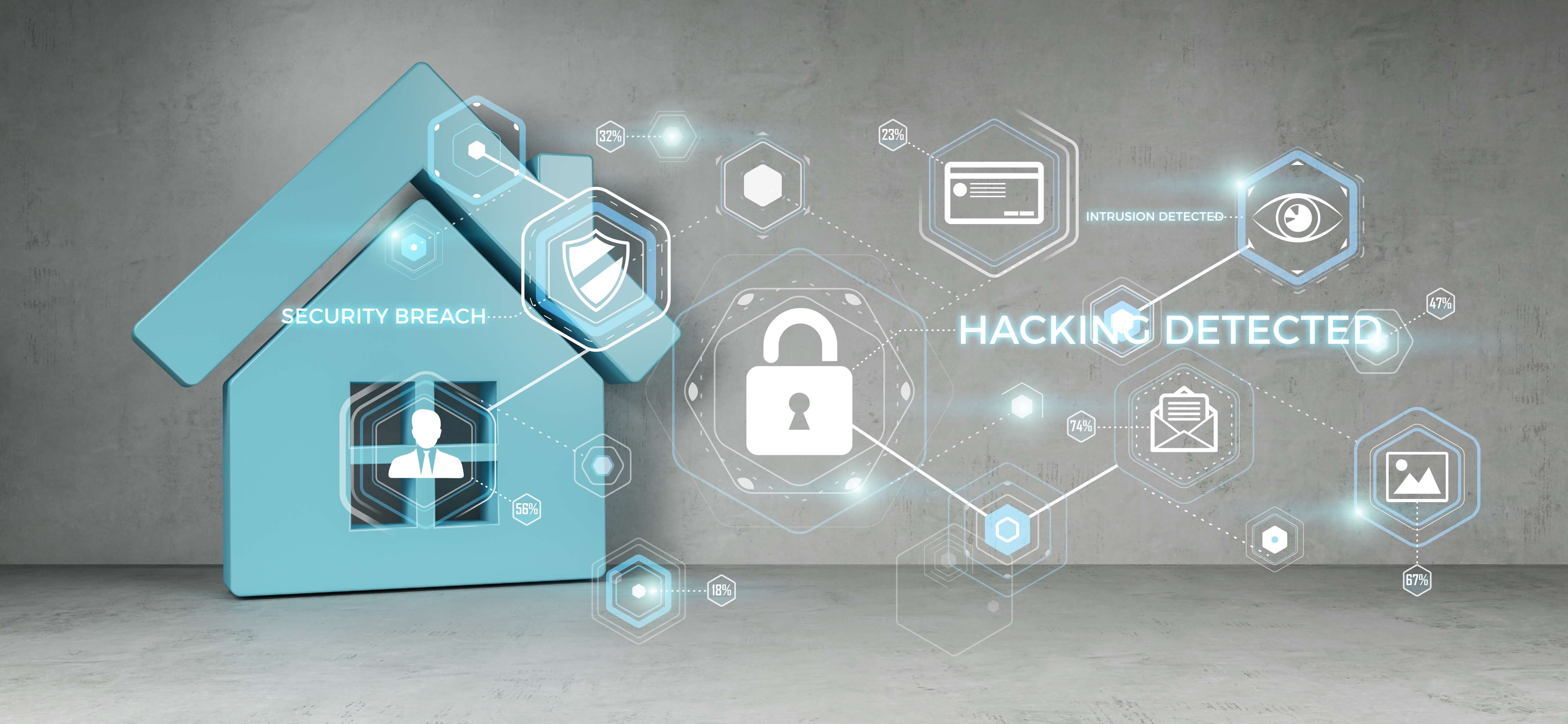 Why the Need for Full Network Security?
At Total Digital Security, our customers are people - not IT departments or servers. Our products have always been user-focused and geared toward personal technology. We help protect the technology you use to access the internet every day, especially when mobile. Now, as cybercrime increasingly finds its way into homes, offices, and fixed environments, like cable modems and WiFi's, and consumers continue to gravitate toward "smart," internet-connected homes, the need for security at the network's node is ever more apparent and in need.
We saw the need for Full Network Security systems coming, and knew when the technology was ready it would be important to make it available to our customers. People are ever more dependent on the quality and reliability of their "home" networks, whether be at home or in the office. All sorts of demographic drivers make it clear the dependence will continue to rise for many years to come.
Criminal hackers know this and have been re-aiming their attacks to target individuals, families, professionals practitioners, and small-businesses like never before. After all, there's no IT department on the job, or compliance department breathing down anyone's neck - so, who's there to stop them? Also, the victim pool is infinitely large, they're vastly unprotected, and it's easy money from a risk-of-getting-caught standpoint. Data is the new oil, they say, and cybercriminals are drilling for your personal information and won't relent until the wells run dry, or they are stopped by an outside force.
So, while we've been focused where the risk is most predominant; mobile users on unprotected networks, we knew it would come time to turn toward the "home" network to protect it and everything connected to it from loss and harm. But where was the technology to do it? Well, that's another story.
I first met Andrew Bagrin in 2014. That's early history in this business. Total Digital Security was started the year before with a mission to find the brightest minds and best technology available in cybersecurity, and then to make them available to everyone. When I met Andrew, I knew I would soon introduce him and his innovation to our broad markets - people and the technology they use every day.
Cyber-Security-as-a-Service is Your Own IT Security Department in the Cloud
Andrew's company, My Digital Shield, had a unique approach at the time - cybersecurity-as-a-service or even "firewall-as-a-service." With emerging developments in software and cloud engineering at the time , Andrew realized a state-of-the-art IT security department could be operated "remotely" and in the cloud - off-site and shared by others for economic efficiency. No hardware purchases or up-front costs, all the heavy-lifting and IT technical support is built-in. I knew it held ground-breaking potential, and saw it as the ultimate way to deliver our value proposition of "The best; made easy and affordable to everyone."
Andrew Bagrin has deep experience in the cybersecurity field. When we met in 2014, I knew he was at the doorstep to great things. But, back then, his technology was too early for our customers. It wasn't easy enough to use for everybody, and sometimes bandwidth could be a problem - that's a deal-breaker for most.
But I understood Andrew as an innovator, so I've stayed close to his progress and the product iterations I expected would invariably come from this talented entrepreneur. In fact, I even called his 2015 version of an 'IT security department in the cloud' as the "Best Internet Security System for 2015."
Protecting Smart Homes and the "Internet of Things."
To date, our business has focused on protecting the user (that's you) and the technology they use every day. Now, many other things connect to the internet, like TV's, security systems, smart-appliances, even doorbells.
These internet-connected 'things' are increasingly targeted as entry ports for hackers and cybercriminals.

They 'worm' their way around your network to steal your information.

Internet-connected 'things' are not protected with antivrus security, and they don't have password protection.
Think of this - these internet 'things' don't even have a keyboard!
So, we are happy to introduce a new product - "Full Network Security." It protects your internet connection, including WiFi, and all the 'things' connected to your network.
Introducing the OmniWAN Service from OmniNET
My Digital Shield has since become OmniNET, and after using and experimenting for several continuous weeks with their latest version of Full Network Security called OmniWAN, I think Andrew and his team have done it! They have innovated their way to a comprehensive, full IT security solution, with a speedier network - cleaned of all the noise and nonsense that clogs our cable modem connections today.
Now, with the introduction of the OmniWAN network security system to our platform of products, our customers again have access to the brightest and the best the cybersecurity industry has to offer.
$100,000 Cyber Breach Policy - Included
This digital security protection package is so effective it comes with a $100,000 cyber-breach insurance policy - standard and included with every OmniNet subscription from Total Digital Security. After months of due-diligence and testing, OmniNET's protection was approved by Assurant, and every subscription from us comes standard with the $100,000 policy. This is a huge testament to the efficacy of the protection this service has to offer, and it sets a new standard for excellence across the IT security industry.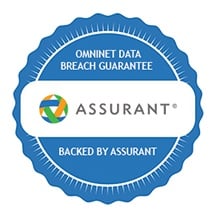 Assurant's cyber breach coverage for OmniWan includes reimbursement of costs related to, but not limited to:
Data Restoration
Systems Restoration
Customer Notification
Public Relations Expense
Customer Credit Monitoring
This is a real policy, and in the event of a cyber-breach, you can feel confident it will be there to help.
The OmniWAN Full Network Security System
Here's what Full Network Security does for your network, and everything connected to it:
Commercial-grade firewall.
IPS - Intrusion Prevention System to block attacks.
AntiMalware advanced anti-virus, spyware, ransomware, etc.
DDoS - Denial of Service volume-based attacks.
Botnet defense system.
ATP - Advanced Threat Protection against Advanced Persistent Threats.
Maliscious website protection - blocks phishing and malware sites.
VOIP QQS - Voice quality of service.
DLP - Data Loss Protection
Applications Controls - blocks malicious apps.
Suspicious Activity Monitoring
Guest WiFi
LAN Separation for PCI and HIPAA compliance.
A $100,000 cyber breach insurance policy by Assurant.
No device setup or special on boarding is required for anyone or anything connecting to the protected network. It's plug-and-play with the highest level of cybersecurity available today. The OmniWAN solution complies with all, including the most stringent, of regulation regarding information security and privacy requirements.
The OmniWAN-50 Appliance
The hardware, referred to as an "appliance," comes free with a 1-year subscription. It's simple to set-up, and OmniNET's service is excellent - it always has been. Once the appliance is installed, that's it - you're done. Your internet connection and all your devices are completely protected using the best science and latest security intelligence available. It's really cool, but most of all it works, and your internet connection has never been healthier.

Awards for Excellence in Cybersecurity
Andrew Bagrin and his team at My Digital Shield / OmniNET have not gone unnoticed by the digital security industry. In fact, over the past few years they have collected an impressive array of mentions, accolades, and awards from the industry and media including "Best New Product" and "Best New Solution" awards, Here is a sample:
The Gartner Group - Magic Quadrant for Unified Threat Management

Channel Pro - Best New Product

The New York Times

ASCII - Best New Solution

The Wall Street Journal

Information Week.
Free Network Security Assessment
You can test your own network, or any network at all for that matter, by just clicking the free test button below.
The test runs a comprehensive set of cyber risk assessments for the network you are connected to at the time of the test. It is not an evaluation of your device protection, like anti-virus, for example, but of the network's connection itself.
If you are using our Device Protection service, for example, it is likely the test will be blocked because it is simulating malicious intrusions. To run the test with existing Device Protection installed on the device you are using for the test, you will want to temporarily disable the protection.

Be sure to re-enable the Device Protection service when complete with the network security test!
Find Our More About OmniNET for Full Network Security
If you would like to know more about the OmniWAN service, please contact us for availability and pricing.
Home, Office, and Business - all of your WiFi and cabled networks can benefit from this comprehensive, best-in-science cyber security solution.
Click here for more:

For the home network security installation video: