Brad Deflin will present to a private client investment group in Detroit Michigan on March 20th, 2019. The exclusive event is by invitation only.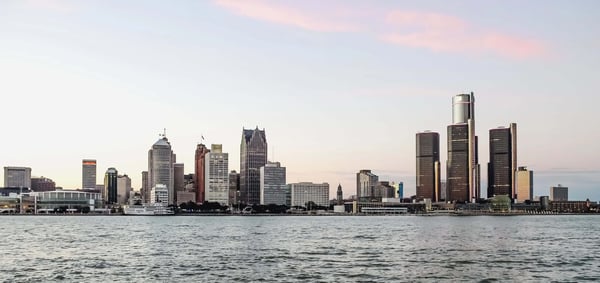 Total Digital Security offers managed cybersecurity solutions and services using the best IT security systems available today. Education programs draw on our years of field-based experience and insights for people-oriented programs that raise awareness and drive individual and broad cultural adaptation.
What is a data breach and how often do they occur? Case studies.
Password safety and best practices.
Data protection and encryption.

How secure is public Wi-Fi.
Email scams and what to look out for.

How to protect your digital assets.
Best approach to working with professionals and financial institutions.
Risk assessment and penetration testing procedures.

Loss prevention.
Brad Deflin – Founder & President, Total Digital Security Corp.
Learn more:
To learn more about cybersecurity events and programs from Total Digital Security, please contact Diane Kisner at diane@totaldigitalsecurity.com or:
Total Digital Security combines professional, enterprise-grade cybersecurity with personal support and service.
For preservice privacy, protecting personal information, and securing personal technology.
A holistic approach to cyber security uses autonomous systems for comprehensive protection, in teal-time, 24/7.
Cybersecurity clients include private clients and wealthy families, executives, VIPs, professional client advisors, and anyone desiring greater privacy, online security, and personal safety.
Go to our Home page.
For our cybersecurity newsletter, click here.
Cybersecurity education, training, and bootcamps for individual and group development. Adaptation, change-management, and behavioral adjustment empowers people for survival and success in the new digital age.