"Cyber Security for Realtors®"
March 28th, 2017
Key Largo, FL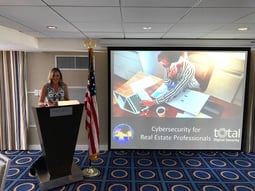 http://www.flkeysboardofrealtors.com/Brad Deflin from Total Digital Security - "Cyber Security for the Realtor®" in Key Largo for the Florida Keys Board of Realtors, Inc.
Postcard Inn Beach Resort & Marina at Holiday Isle (Quarterdeck room)
84001 Overseas Hwy, Islamorada, FL 33036, United States
11:30AM - 1:00PM
Self-defense for professional Realtors®
Protect your practice, your cients, your broker, and professional network from wire-fraud and ot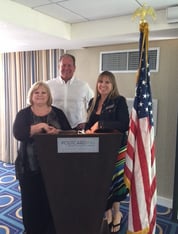 her cyber threats that are escalating dramatically in reseidential real estate sales.
1) How bad is cyber crime in real estate sales?
2) How did this happen, and what does the future hold for professional Realtors®?
3) What can the real estate sales professional do to protect their business and clients?
If you attended on March 28th and are looking to purchase protection, please go here: