Research has shown that nine out of every ten viruses that infect a computer reach it through an email attachment. Free email is the number one vector for cyber crimes, and sophisticated email scams can be deceptively convincing. Most people are much too complacent to avoid the risk of being the victim of an email cyber attack. A private email service virtually eliminates this risk.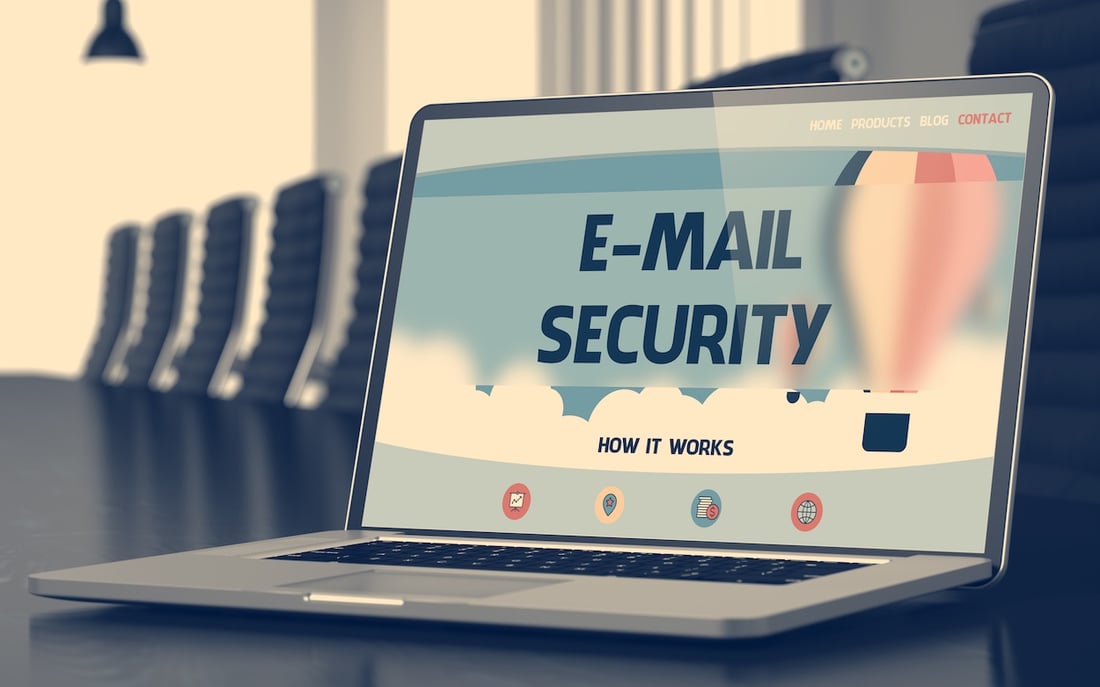 Email security is a necessary protection against the the growing threat of hackers, viruses, spam, phishing, and identity theft, as well as fundamental to securing business and private communications. TDS offers the best private email service available anywhere, made easy to use and affordable.
Private Email vs Free Email
How can those companies afford to offer free email? The truth is, they aren't charging you because of the fact that they are profiting from the ownership of your information. These platforms are actually created for information mining -- they're created specifically to collect, store, compile, and sell data that businesses use to target customers. Beyond that, your information is stored indefinitely, and monitored by people who have no accountability to you.
Did you know that those "free" email services own your information?
They do, and the problem is, they own exactly the kind of information cyber criminals are looking for as well. They have every entry in your Gmail Contacts - Google has clear documentation of what kind of computer you use, what software you're using, and what updates you do or don't have,
Although many have become aware of the risks of free email, many are unsure of exactly how to create a private email account. This is where we come in.
Beware of these types of scams:
Baiting: Baiting is one of the oldest forms of malicious email programs. It offers a topic the user would naturally be interested in as a way to disguise a potentially malicious program. A comprehensive email security system is the only way to eliminate this type of threat.
Pretexting: Pretexting is a tactic that's used in order to get privileged information such as login and authentication data. The message is actually a pretext -- offering an alleged reason the specific information is needed to complete a task, such as the information necessary to troubleshoot problems with their account. These can be incredibly dangerous.
What exactly is a private email account?
A secure email service, or private email account, is one that you own and you control. We work with you to choose the right name for your email domain, whether it's your family or business, which can be registered for as long as 5 years. Once that has been decided, you can provide your address to the people you want to communicate with and rest assured that they will be the only ones with access. With a private email service, the sender and the recipient can be guaranteed that an email has been delivered intact, and that only the sender was responsible for initiating it.
Unlisted for further privacy
Those who remember the Yellow Pages will remember what it meant to remain "unlisted" back when everyone's telephone number was published in a huge paper telephone book. People who didn't want their phone number made public would pay to have it removed, or "unlisted." With our private email service, we add a privacy wrapper to the email so that it's automatically "unlisted", and unavailable to advertisers or anyone else for that matter.
There's no scanning and reselling of your email information to large retailers, advertising groups, or data brokers. All of your email communications and files are private and secure. Our secure email service empowers you with the ability to send email messages, personally or professionally, in a private, secure, and safe manner, regardless of time and place.
Who will benefit most from a secure email service?
Truly, anyone can benefit from this service, but for some, it's a necessity. Anyone who sends and receives private information, including home addresses, private mobile phone numbers, credit card numbers or other financial information, or any security-minded individual who values their privacy will benefit from the extra protection offered by a secure email service. Some of our clients include:
Professional Trusted Advisors
Individuals and Families
Small Businesses and Professional Practices
HIPAA and PCI Compliant Professionals
In essence, a private email service puts you in control of your information and communications.
What makes it so secure?
We use an enterprise-grade system that includes the strongest threat detection structure in the industry. Before an email message enters your mailbox, it undergoes a series of multi-level tests before entering your private system.
A secure email service through TDS is:
Off the Grid - Away from the "honeypots" cyber criminals use to steal information, and off the insecure grid of "free" services.
Private Infrastructure - Located in a protected facility built for email and focused on privacy - not information mining.
Four layers of Incoming Protection - Before an incoming email enters your system it is screened four times:
1) The Gatekeeper Scan - Gatekeeper scans to evaluate a message's compliance with rigorous, internationally recognized technical standards. Messages are also checked against aggregated blacklists of known spam offenders.
2) Message Sniffer - Utilizing user feedback and enhanced pattern matching, Message Sniffer annihilates over 98% of spam in real time.
3) Cloudmark Advanced Fingerprinting - Stops spam and phishing attempts. Also accurately identifies and annihilates viruses.
4) Clam AV. An antivirus that incorporates a three-layer virus scan on all incoming messages. It targets deceptive measures senders use to mask viruses, compares the message against known virus definitions, and evaluates attachments for possible viruses.
How to create a private email account
Simply contact us at (877) 643-6391 or email us at hello@totaldigitalsecurity.com
We will give you all of the details in a customized, no obligation quote.
Video - Private Email Domains - How We Do It.