The Hacker News reports Google's Chrome browser is under attack again with a newly discovered zero-day flaw. Users should update immediately.
Another flaw in the Chrome browser has been discovered and is currently being exploited in the wild.
"With the release of Chrome 78.0.3904.87, Google is warning billions of users to install an urgent software update immediately to patch two high severity vulnerabilities, one of which attackers are actively exploiting in the wild to hijack computers."

The Hacker News, Nov.1st, 2019
"Google is aware of reports that an exploit for CVE-2019-13720 exists in the wild," Google Chrome security team said in a blog post.
Update Chrome ASAP
Users of the Chrome web browser are automatically notified with updates to the latest available version.
IMPORTANT -
However, users are are urged to take action and trigger the update process by going to:
Chrome > About Google Chrome

Update to assure you are using the latest version 78.0.3904.87 for Windows, Mac, and Linux operating systems: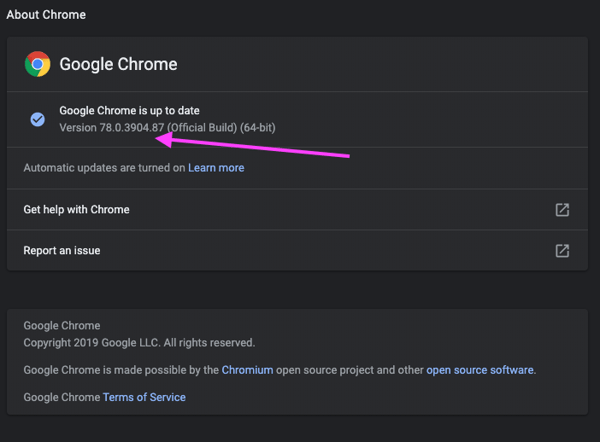 New Chrome 0-day Bug Under Active Attacks – Update Your Browser Now! https://thehackernews.com/2019/11/chrome-zero-day-update.html via @TheHackersNews
Personal Cybersecurity
Learn more about personal cybersecurity products and services for private clients, wealthy families, and VIPs with Total Digital Security and the Four Fundamentals of "Cybersecurity for Life."
Enterprise-grade protection for individuals and their personal technology protects form ID theft, financial fraud, ransomware, and all other forms of digital risk.