Cyber Security for Life
Total Digital Security was formed in 2013 in anticipation of the emerging "Democratization of Cyber Risk" - Since then, cyber risk has become our #1 risk personally, professionally, nationally, and globally, and we have never been more committed to our original mission:
"To find the best IT security technology available to anyone, anywhere, and make it accessible, easy to use, and affordable to the rest of us."
TDS provides commercial-class cybersecurity security solutions to professional practitioners and trusted advisors, individual consumers, homes, and families, and the many small to medium sized businesses that rely on keeping their customers and information safe and confidential.
We use advanced, software-defined solutions that eliminate the need for hardware and IT support, and we believe cyber security is a service, not a product you can buy and sell.
Total Digital Security's mission is to be our customers' trusted partner for all things related to their cyber risk; the threats they face, the technology that will protect them, and the counsel they need to stay smart and safe.

Total Digital Security - At the Intersection of People, Technology, and Risk.
---
Cyber Security Software Solutions
1) Device Security - for Apple OSX, Windows, and Android Machines - Remote Monitoring for Real-Time Protection 24/7.
2) VPNs - Enterprise-Grade Virtual Private Network Systems for Auto-Encryption of All Online Activities.
3) Private EMail Domains - Email Systems Built for Email with Exceptional Levels of Privacy and Security, not Information Mining.
4) Digital Vaults - for the Documents That Should Not be on a Cloud.
http://www.totaldigitalsecurity.com/the-four-fundamentals-of-cyber-security-for-life
(See our customer testimonials here.)
Cyber Security Education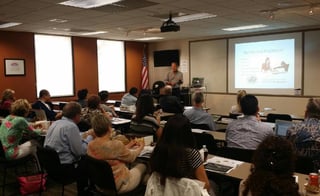 We combine our decades of experience with technology and risk management at the large enterprise level in the financial services sector, with our years of data, observation, and direct experience of in-the-field, real-world applications at the individual and small-group size levels. Read more here:

---
What We Do - Cyber Security Solutions
1) Analyze the Threat Environment - We follow what's happening in cyber risk - how criminals, terrorists, and hackers are evolving - and analyze the trends in online threats to determine what specific risks threaten our customer base and market segments.
2) Follow Innovation in the Cybersecurity Industry - Fresh, smart capital is innovating and disrupting the traditional IT security industry, and the consumer is benefiting like never before. We find the technology that will best defend our customers and their personal technology.
3) We Match the Technology to the Customer - To keep our customers safe and optimally positioned for the future, we leverage the best the cybersecurity industry has to offer but stay independent from proprietary technology and lock-ins.
4) We Make It Easy - We guide customers toward product selection, installation, and ongoing use of the technology that will protect them, their information, and their personal technology.
We are always available to help, coach, advise, teach, and learn - and will proactively inform you of all you need to know to live safely, securely, and successfully in the Digital Age.