Based on decades of experience in the cyber security industry, Total Digital Security encourages employers and organizational leaders to put more emphasis on teaching individuals best practices about protecting their digital information. While in some cases security breaches can be the result of sophisticated infiltrations of network systems, in many cases it is simply caused by careless or uninformed individual users. This can include mistakes like failing to update passwords or software regularly, leaving accounts open on shared computers, accidentally downloading malicious files, or giving away information through phishing scams.
"Effective training is about individuals, cyber self-defense, and their long-term quality of life."
Brad Deflin, May 2017
Cyber security awareness training teach individuals and businesses how to apply digital security best practices to protect valuable information.
Total Digital Security provides the best training in cyber security awareness programs and classes for individuals, organizations, and groups, as well as cyber security training for employees and managers, tailored to each client's specific needs. Combining practical exercises and lectures, our training programs involve end-users in the education through immersive, hands-on learning activities emphasizing knowledge development, practical reinforcement, and accountability for the "human element" of cyber risk.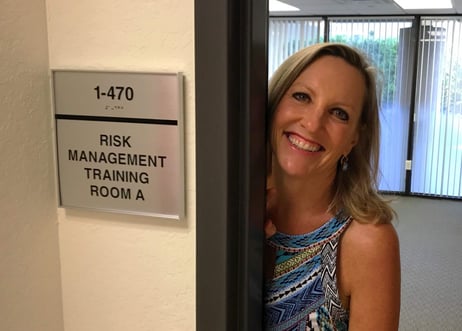 Is your business or organization looking for the best cyber security awareness training available?
Total Digital Security's cybersecurity training programs for groups, employees, and managers are based on knowledge gained from decades of experience in traditional, regulated, and compliance-driven environments, combined with years of experience providing cybersecurity risk assessments and solutions to individuals and groups.
Cyber security awareness training includes:
Continuing Education & Accreditation Classes
Continuing Legal Education Accredited Training Courses
Awareness and Accountability Training for Employees and Managers
Cyber Attack Awareness Training
Cyber Risk Testing and Analysis Training
Cyber Security Solutions Training
Read more about our distinct approach to cybersecurity awareness workshops for the employee from the boardroom to the breakroom.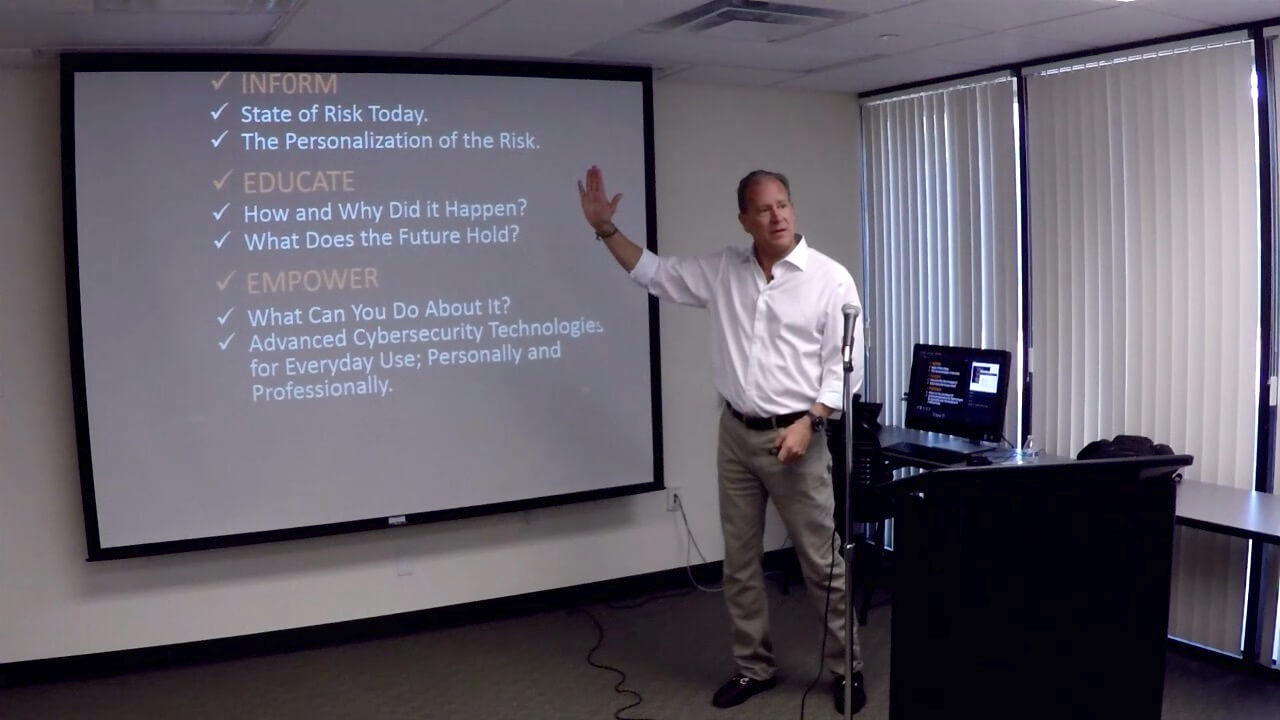 Who are the cyber security classes geared toward?
Total Digital Security offers cybersecurity training classes customized to fit the needs of the group. Training for employees focuses on the risks and regulations specific to the organization or business, the roles the individual employees play in the business, the internet-connected devices they use, and where and how they use them. These classes can be fine-tuned to accommodate a range of attendees, from those with little or no previous experience in technology and cyber security, to those who are familiar with the technology concerns associated with mission-driven, highly regulated environments. While many of the risks faced are the same for everyone, our trainings are designed to meet the essential features and needs of your organization.
What topics are covered in cybersecurity training?
Using tried and true materials customized to the audience, training participants engage in intensive discussion and activities focused on real-life scenarios that teach participants:
How to conduct a cyber security risk assessment, including an assessment of personal habits and characteristics, personal devices, and business devices.
The four fundamentals of protection against cyber risks.
Cyber security in the age of social media and the Internet of things (IoT).
Our training offers best practices in:
Protecting your information when giving financial information to banks or lenders for mortgages, car loans, or personal loans
Using social media safely
Using business and personal email
Use of personal devices vs public or business devices
Tax filing and social security numbers
Online shopping
Using Paypal, Venmo, Apple Wallet, or other digital payment systems
Banking for minors with debit cards or digital payment accounts
Accessing and using information from websites
Accessing and using downloaded applications
Combining sound cyber security measures with educated and security-minded users creates the best defense against cyber criminals attempting to gain access to sensitive data.
See a list of selected workshops and events, here.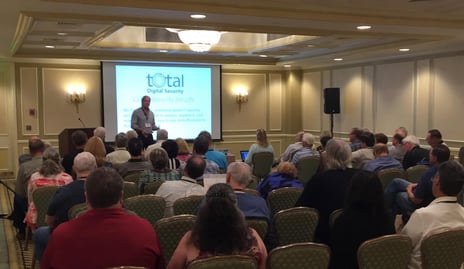 Serious, hands-on training for cyber security imbues participants with a sense of ownership, responsibility, and competence in keeping themselves and others safe. Cyber security training helps build a strong security culture within homes, businesses, and organizations, so that the powerful tools of the internet can be used safely to promote production and prosperity.
All of our cyber security awareness and training programs scale easily, up and down, and are always customized for the specific needs of the audience. Contact us at (877) 643-6391 or hello@totaldigitalsecurity.com to learn more, or to schedule a workshop or training program.
See Total Digital Security's President and Founder, Brad Deflin, interviewed at the Association for Financial Professionals' annual conference on cybersecurity awareness and training for the employee and business: