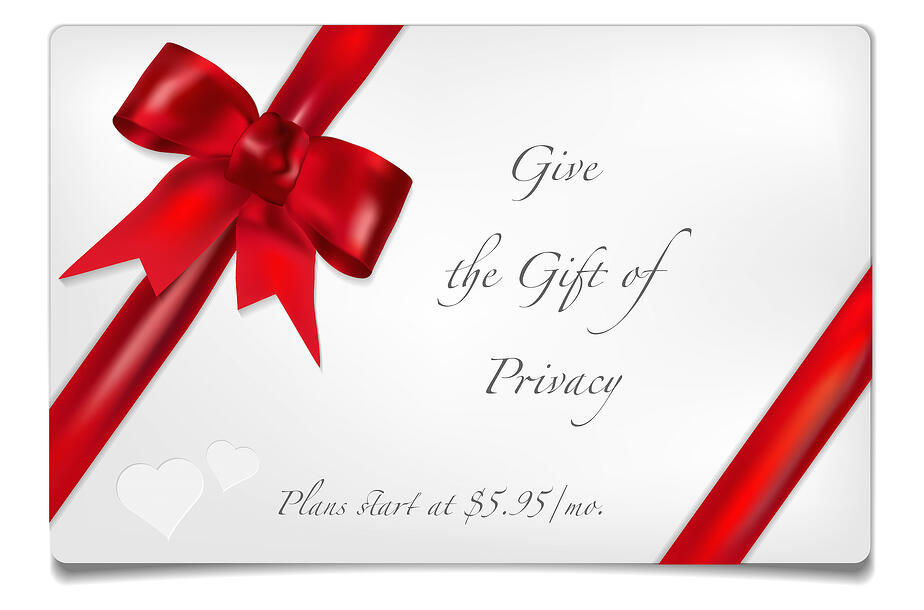 Our connection with technology transcends all we do. As a result, we broadcast every detail of our lives with perfect clarity and transparency, for anyone to see. Our privacy and personal security are at stake and now, the foremost risks you and your family face today, are related to cyber-crime. It's time to protect yourself and those around you, and include cyber-security as part of your plan to keep your home and loved ones safe in 2015.
Using our MyDigitalShield service for your home network will protect your entire network, from the perimeter to the core, including everything connected to it. Computers, smartphones, tablets, games, fax machine, ... everything is secure. There is no software to install or set-up, no one needs to change anything, you don't have to sign-on or remember to do anything and you can pay monthly, canceling at any time. It's simple, seamless, ubiquitous, and very, very secure.
Related - Why Protecting Your Kids' Identity Should Start Today.

Related - Why Apple Users Need Security Too.
Related - Why Cyber-Crime Will Dominate the Headlines for Years to Come.
Related - You Don't Have to Have Anything to Hide, to Have Everything to Lose.
---
MyDigitalShield - a game-changing internet security solution.
MyDigitalShield uses the world's best internet security technology and solutions and provides them to individuals, families, and other small groups. This is the same technology that protects large businesses and even HIPAA privacy and security compliant hospitals and clinics. After years of development at the large organization level, this powerful technology has become affordable and simple, and with advanced software and cloud-based hardware, you can use it yourself to protect what is most vital and important to you.
---
What it does.
Enterprise-level cyber security.

Unified Threat Management (UTM) for a complete view of cyber security.

Cloud-based delivery with no bandwidth pollution.

Easy-to-configure portal.

Ability to defend against the latest virus and cyber threats as they happen without the need to download updates or plug-ins.
The device connects your network to the MyDigitalShield security center, where the expensive hardware and software reside, and all the heavy-lifting of protecting your network takes place. Instead of paying for expensive and hard-to-use hardware and software, you simply pay us a monthly fee, and we do everything for you, including:
Firewall

Secure Wireless

Intrusion Protection

Malware/Virus Protection

Denial of Service Defense

Botnet Protection

Malicious Website Protection

Advanced Persistence Threat Protection

Quality of Service for VOIP

Encryption


Reporting

Suspicious Activity Monitoring

Data Leak Prevention

Isolated Guest WiFi

Web Filtering

Application Control

Secure Remote Access (SSL VPN)

The service addresses all elements of online risk in a highly coordinated and effective manner to completely seal your home network and all internet connections.
---
How it works.
The device is plug-and-play and requires no user input or IT expertise. It shields your entire network without the need for driver installation, cables or even hardware, with the exception of the small CloudLink device you see pictured here.
My Digital Shield delivers complete cyber security, protecting against outside intrusion, hackers, and viruses with just one simple piece of equipment. MDS Cloud Link plugs into your Internet router to filter both incoming and outgoing traffic. Because threats and viruses are screened in the MDS Cloud off premise, your home, office or business, can keep its fast Internet connection while holding off cyber attacks.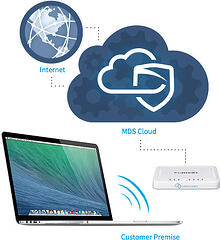 How much it costs.
Security is a service, not a product you can buy and sell. To survive in the hostile environment the internet has become, you must be pro-active and pre-emptive with continuous vigilance, assessment, and adjustment. The MyDigitalShield service is only $49 to $89 per month, depending on features. For the home environment, the rate is typically $49/mo.
Individual laptops and smartphones can be protected for as little as $5.95 a month.
It is hard to argue that considering the rapidly rising risks and deepening consequences of cyber-crime, along with the disturbing trend toward heavy involvement by the most sophisticated and ruthless criminal cartels in the world, that there is a better economic value or risk/reward decision that you can make for yourself and your family today.