Without encryption, you should assume all you do on free WiFi is part of a public conversation. Anyone can watch you enter passwords, communicate with clients and colleagues, shop, bank - all of it is easily monitored and recorded by anyone else using the same network. This vulnerability opens a score of billions of potential victims, and forms the foundation for the future of crime. From street level thieves, to professional criminal cartels around the world - everyone is getting in on it for the easy money that will stand as their lowest hanging fruit for many years to come. Using VPN software makes you and your online activities invisible to them all.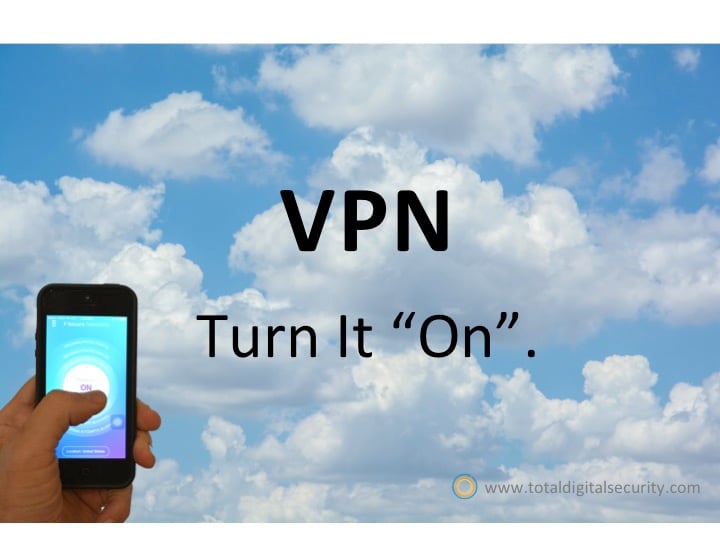 Click here to view "An Introduction to VPNs".
To see how a VPN uses software to automatically encrypt and protect all of your online activities, on every network anywhere in the world, watch our short video "An Introduction to VPNs".
For a free quote on our business-class VPN: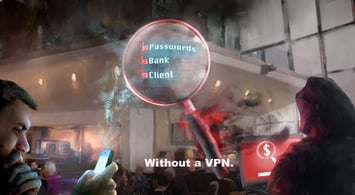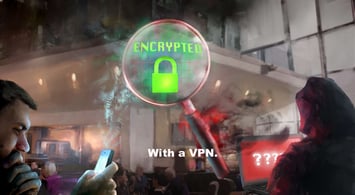 Read more about VPNs "Using a VPN - The Before and After".