The Florida Bar recently announced a three-hour increase in its CLE requirements and is mandating technology-related CLE courses. The new requirement is 33 credit hours of approved continuing legal education activity every three years, effective January 1, 2017. Three of the 33 credit hours must be in approved technology programs.
"With the September 29 opinion in case no. SC16-574, The Florida Bar becomes the first mandatory bar in the nation to require a CLE tech component for its members."
John F. Harkness, Jr. - Executive Director for the Florida Bar

Accredited Course Description -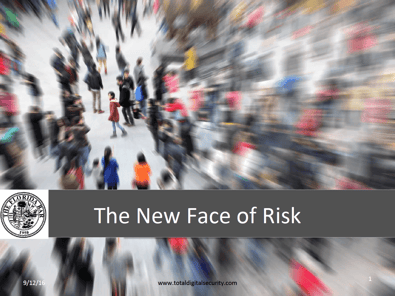 "The New Face of Risk" - a comprehensive overview of cyber risk, cybercrime, and the measures that mitigate the risk professionally and personally.
The course addresses the issues from the standpoint of lawyers, trusted professional advisors, their clients, and the state of cyber risk in our daily, mainstream lives today.
Key Concepts
Mobile Computing

Clouds

Big Data

Digital Currencies

The Changing Nature of Crime and Risk
What's Next?
Trends in Cybercrime and Hacking Technology

Trends in Cybersecurity Technology

What to Expect from Government Initiatives and Regulations
What Can You Do About It?
Thinking Beyond the IT Department

Best Practices
Creating an Eco-System of Cyber Security

Advising Clients

Positioning for Survival and Success in the Digital Age
"The New Face of Risk" workshop is derived from four years of operating experience advising wealthy families and family offices, professional practioners, newly regulated environments, and law enforcement agencies from around the country.
The Course's content is designed to inform, educate, and empower professionals to thrive in the Digital Age, personally and professionally.
Contact us for more information.