Fundamental #1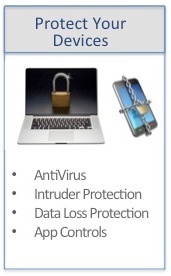 For Computers, Laptops, and Androids.
Preemptive protection from the host of threats your personal technology faces online every day.
Includes automatic updates of security and system software so your device is always optimized for protection.

Mission-critical quality and independently tested as #1 for four years in a row.
$69 per year, per device.
For more information about Device Security, please click here.
Fundamental #2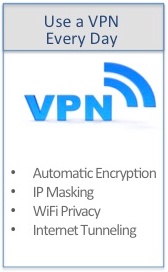 For iOS and Android Devices.
Automatic encryption that works on public WiFi, office network, or home internet.
Your communications are automatically encrypted and tunneled for complete privacy and security.

Industrial-grade service, not a retail app, yet seamless across networks and simple to use.

$39.00 per year, per device.