The best IT security technology available anywhere, made easy to use and affordable to the rest of us.
---
Private Email
A private email service - one that you own and control. There's no scanning and reselling of your email information to large retailers, advertising groups, or data brokers. All of your email communications and files are private and secure.
Professional Trusted Advisors

Individuals and Families

Small Businesses and Professional Practices

HIPAA and PCI Compliant Professionals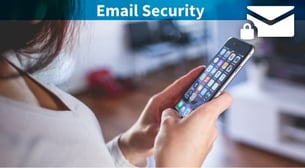 Now, you're in control.
Our systems empower you with the ability to operate online, personally or professionally, in a private, secure, and safe manner with all of your technology, regardless of time and place.
Pricing - $50 per year, per email box, $150 one-time setup charge.
Pricing is approximate. We will give you details in a customized, no obligation quote. Hosting charges and name registration expenses may apply - but we will inform you of everything you need to know before making any final decisions and your satisfaction is guaranteed.
---

WHAT MAKES IT SO SECURE?
We use an enterprise-grade system from Rackspace that includes the strongest threat detection structure in the industry.
Rackspace platforms use the best available threat scanning capabilities with industry leaders in spam and virus protection. Before a message enters your mailbox, it undergoes a series of multi-level tests before entering your private system.
Off the Grid - Away from the "honeypots" cyber criminals use to steal information, and off the insecure grid of "free" services.
Private Infrastructure - Located in a protected facility built for email and focused on privacy - not information mining.
Four Levels of Incoming Protection - Before an incoming email enters your system it is tested four times:
1) The Gatekeeper Scan. Gatekeeper scans to evaluate a message's compliance with rigorous, internationally recognized technical standards. Messages are also checked against aggregated blacklists of known spam offenders.
2) Message Sniffer. Utilizing user feedback and enhanced pattern matching, Message Sniffer annihilates over 98% of spam in real time.
3) Cloudmark Advanced Fingerprinting. Combining advanced message fingerprinting and the Global Threat Network, Cloudmark's comprehensive system not only stops spam and phishing attempts; it also accurately identifies and annihilates viruses.
4) Clam AV. Incorporating a three-layer virus scan on all incoming messages, Clam AV targets deceptive measures senders use to mask viruses, compares the message against known virus definitions, and evaluates attachments for possible viruses.
Digital Autonomy - Control of your email's domain host - you can decide without proprietary lockups or limitations - an increasingly important element of individual autonomy in the Information Age.
How We Do It - Video.