Total Digital Security is excited to announce a strategic partnership with Batten Safe.
Batten Safe is a website marketplace with a singular, sharp focus; home and family security and safety.
Announcing our new partners - Batten Safe

Batten Safe features curated expert vetted and consumer-recommended security products for protection online, at home, and in an emergency. Today, home and family must consider cybersecurity a crucial part of their overall plan.

TDS' enterprise-grade cybersecurity solutions and Batten Safe's mission to simplify security solutions will allow both companies better to serve consumers through increased industry knowledge and product offerings.

Batten Safe founder, Patrick Robinson, announced the partnership with TDS by saying:
"Cyber, home security, and emergency preparation aren't three different categories, but rather dimensions of a universal need—we call it '3D security' or simply, Family Security. TDS is client-focused and an ideal partner for Batten and our customers who want a concierge cyber-security experience."
✓ Batten Safe simplifies security with expert vetted and consumer-recommended security products to protect online, at home, and in an emergency.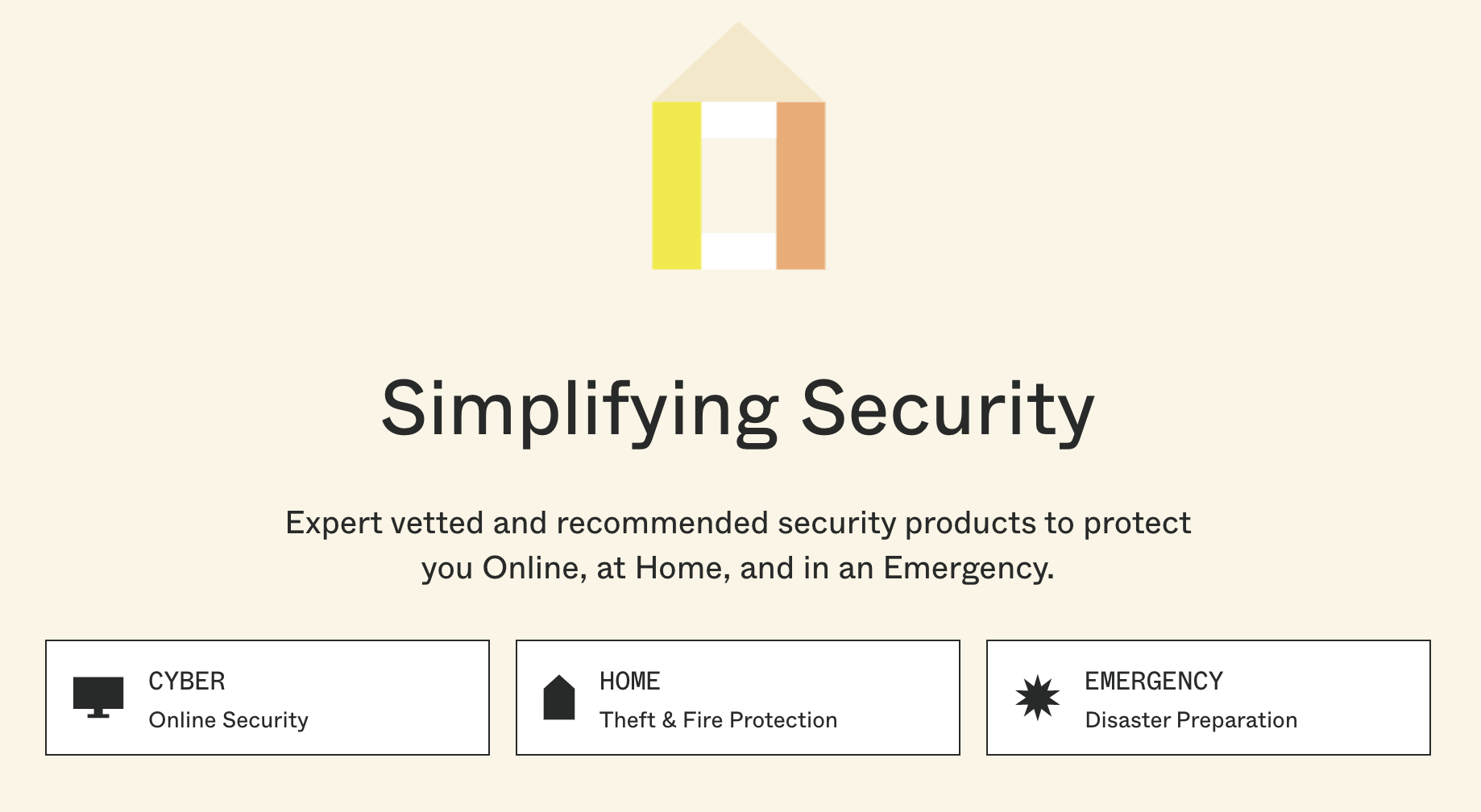 We at TDS are proud of Patrick and his Batten team. They're on a mission to help homes and families, and I'm delighted their experts chose TDS to fulfill their customers' cybersecurity needs. We wish the Batten team great success in assisting folks to protect themselves from the range of threats faced today.
✓ Find out more about Batten Safe at https://battensafe.com/
F-Secure is re-branding to "WithSecure"
F-Secure this month announced an organizational change that separates their consumer and business cybersecurity lines. The consumer line of products will keep the traditional F-Secure moniker, and "F-Secure Business" is now "WithSecure."

Since Total Digital Security uses the business lines, our customers are affected by the brand change. Changes will happen automatically, and Windows computers will be the first devices affected.
Brand name changes can be clunky and frustrating. We know. The roll-out will come in stages and depend on the type of device to upgrade. Eventually, the adjustment will be complete and reflected across logos, icons, and other branding elements.
✓ The changes are cosmetic and won't affect the functionality of the cybersecurity system.
Check your Spam and Junk folders
Spam is up 6,000% since COVID-19. The filters that are supposed to keep spam out are working overtime and blocking emails that should be in your inbox. Some good emails are likely being redirected to your Spam or Junk folders. It's worth checking and adding the senders to your Contacts to prevent them from getting blocked again.
✓ Periodically look over your Spam and Junk folders for misdirected emails that belong in the inbox.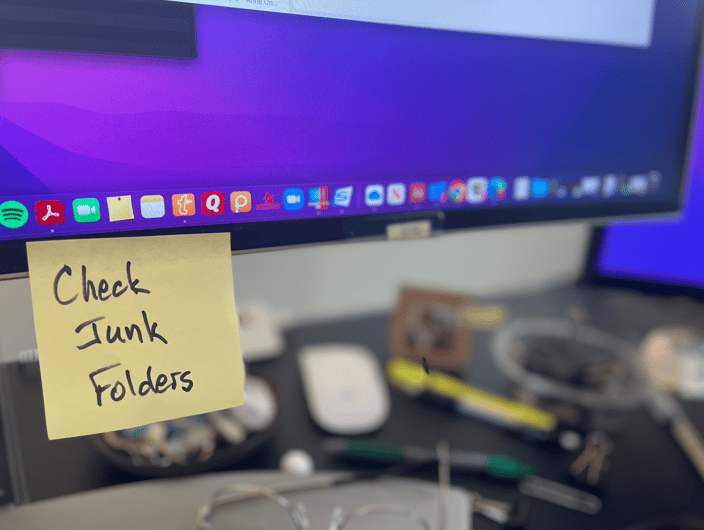 Junk and spam mail include phishing, which has grown just as fast but with greater customization and sophistication.
✓ The following section is a must-read to prevent these scams.
Phishing for targets with Rackspace, Microsoft, Apple, Outlook, Office, and others
Never trust a request for your email credentials. Never let anyone "remote in" to your computer. Don't fall for text phishing and expect these scams to get more sophisticated soon by using clever combinations of email, text, and voice. And if you ever have questions or doubts, contact us.
✓ These scams will include brands you know, use, and trust, like Rackspace, Microsoft, Apple, and others.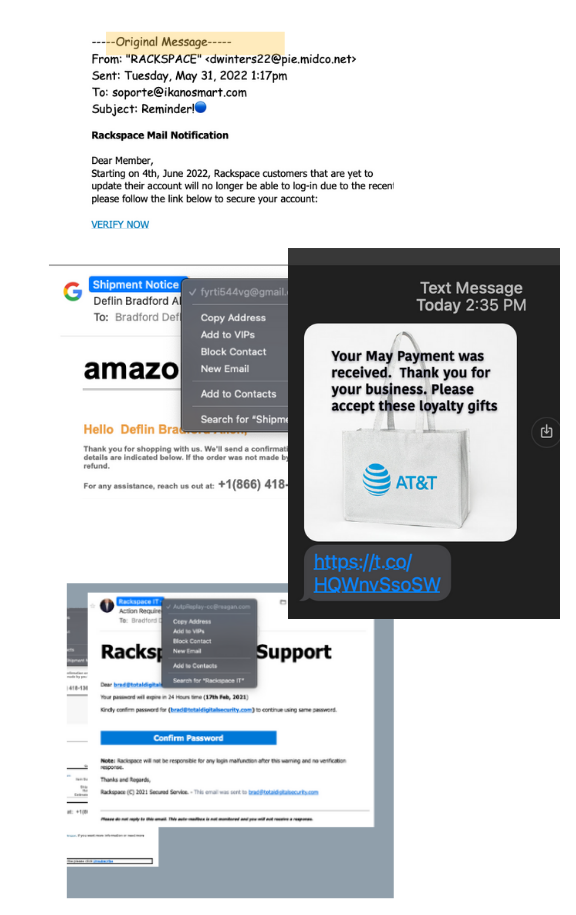 Quickbooks, Zelle, and Wells Fargo Payment Scams
Here's more on the evolution of phishing, this one using Quickbooks. Click the link for the full story: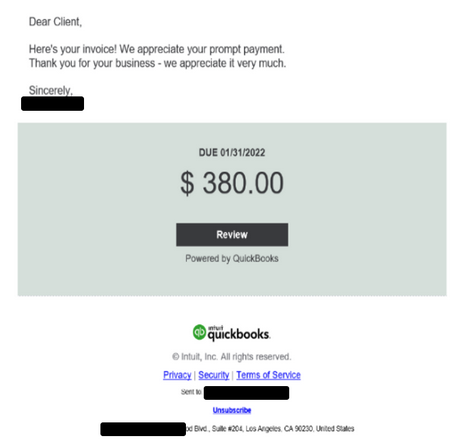 And this one uses Zenmo to defraud Wells Fargo banking customers for thousands of dollars from each victim: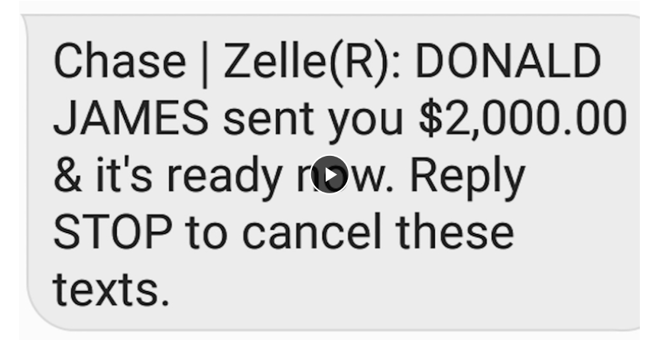 If these warnings sound familiar, it's because you've read them here before. Still, there are too many victims, and we must keep our awareness of these risks front and center.
https://www.totaldigitalsecurity.com/blog/cybersecuritys-rule-1-dont-do-this
https://www.totaldigitalsecurity.com/blog/next-gen-phishing-is-a-hybrid-and-very-effective
✓ Be sure you're protected on all computers, phones, and pads using F-Secure protection from TDS.
Computer Coaching and Tutoring
Our approach is about learning new life skills for increased satisfaction, privacy, and security with personal technology.
Clean and optimize your computer or set up a new one.
Learn to use a password manager and backup files.
Set up your browsers for convenience and privacy.
And much more.
Quote of the Month
"So what's the Original Sin of the Internet? Nearly all business models it supports require spying on consumers and monetizing them."

Bob Sullivan - author and investigative journalist