We returned this year to the Total Wealth Symposium, held annually by the Sovereign Society for its most elite members and advisors. While the subject matter was intense, the pink and blue hues of Southampton Bermuda were tranquil and serene.
Still, one could not escape the contrast. While our surroundings were idyllic, the daily barrage of headlines reminded us regularly that regarding economic stability and national security, the "real-world" back home continues to get progressively worse.
With members and other professionals we had escaped for learning and wisdom, and to re-engage in the real-world somewhat smarter and better equipped than before. We hope our message of "Cyber Security for Life" informed and empowered, and will serve as a foundation for greater success navigating the challenges faced ahead.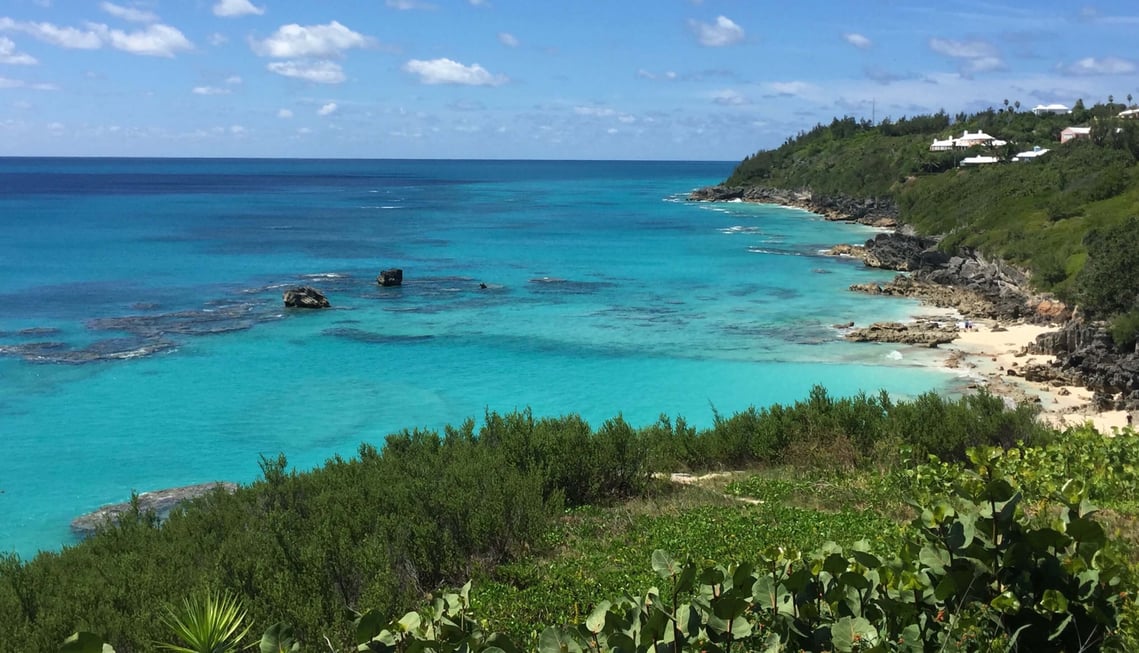 Over the course of a few days on this beautiful tropical island, we covered a range of topics including protecting from cyber crime, digital asset protection, and a dive into encryption and VPNs.
Cyber Crime - Protecting Homes, Families, and Businesses in the Digital Age.
We're in the early innings of a Darwinian-like adjustment to the new, Digital Age - and it's going to get progressively worse at an exponential pace in the immediate years ahead.
Cybercrime will reach epic proportions in a bubble-like manner before peaking sharply and painfully. Finally, the massive wave of cyber-enabled crime will crest and decline through intervention from all levels of society.
But for today, every criminal wants in.
The bid/ask spread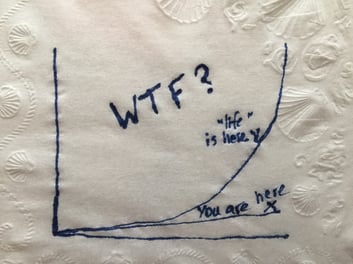 From the street thug sniffing WiFis to pick our pockets, to the boiler room of hired hands locking your computer for ransom, to the coordinated cartels and international syndicates that are scaling their enterprises for short-term profits in the billions - they are all getting in on the game.
They are all getting in for the easy money - attacks aimed at the low-hanging-fruit that is 7.5 billion of us from around the globe.
There's room for all of them, though. The spread between the abilities of cyber criminals and the level of awareness and preparedness for the rest of us is wide enough to give them all room for immense profits.
It's years before this trade ever crowds.
Click here for "Managing Change in the Digital Age."
Today's Easiest Trade? Risk/Reward in Cybercrime for Perfect Wealth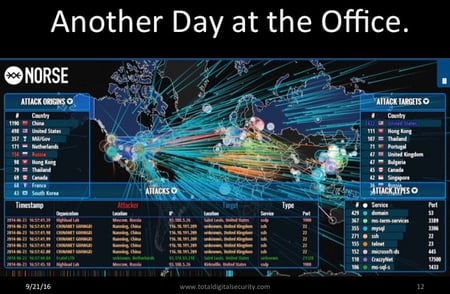 All criminals, by any definition of the word, are ready to seize their window of opportunity and mine it for all its worth because they know it's easy, safe, absurdly lucrative - like no other crime ever - and they get paid in digital currency - liquid, anonymous, and portable; it's perfect wealth.
No easy trade lasts forever, but the intrinsic nature and unfathomably large size of the spread in this trade provides a historical level of criminal opportunity.
Cybersecurity to protect all your information and devices is imperative now, but soon; mandatory.
If you would like more information about Total Digital Security, or a copy of our presentation "Cyber Crime - Protecting Homes, Families, and Businesses in the Digital Age." I hope you will contact us here:
---
What Can You Do About It?
"The Four Fundamentals of Cyber Security"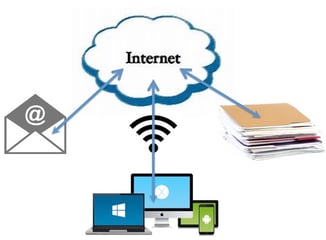 "Cyber Security for Life" means using advanced technology to defend from those that use advanced technology to harm.
Fortunately, technological innovation is increasingly coming to the IT security industry today. It's software-defined, easy to use, very affordable, and works to seriously reduce all elements of risk today.

#1 - Protect Your Technology
Real-time systems protect your Windows, Apple Mac, and Android machines from ransomware, other malware, and the variety of threats they face every day online.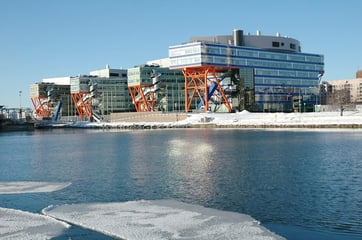 Read more about device protection: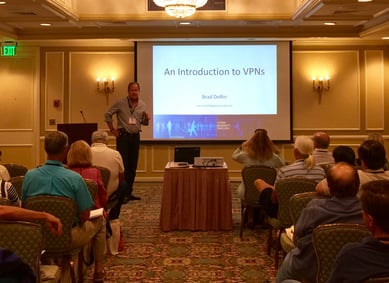 #2 - VPN Encryption - Turn it "ON"!
Personal VPNs operate as software on your mobile device to encrypt and tunnel your online activities away from the prying eyes of others.
Use a high-quality VPN to bring the power of encryption and the security it provides to protect all you do online; shopping, banking, browsing, passwords; all of it in complete privacy, including over public WiFis.
We provide one of the best you can buy, and now it's $25 off for a short time only.
For iOS and Android devices only.
#3 - Private Email Domain
A private email service - one that you own and control. There's no scanning and reselling of your email information to large retailers, advertising groups, or data brokers. All of your email communications and files are private and secure.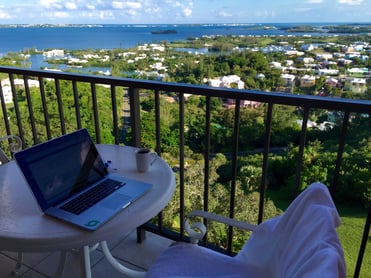 It feels like this every day when you get away from "free" email, and create your own, private email domain.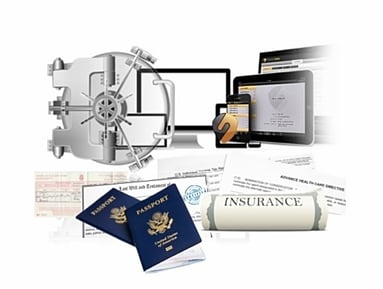 #4 - Use a Digital Vault for Files That Should Not Be On the Cloud
For sensitive legal, financial, medical, and identification documents that are for your eyes only - no clouds and encryption is automatic.
Find out more about digital vaults, here:
---
If you were in Bermuda and would care to speak personally, I hope you will contact me at brad@totaldigitalsecurity.com
Thanks for reading, and with sincere regards,
Brad Deflin