It's easy to do, it's free, it's very effective, and you don't have to wait to be a victim before using the IRS's Form 14039 to protect your identity and tax records to file the form to reduce the risk of being a victim of tax-related frauds and scams in 2016.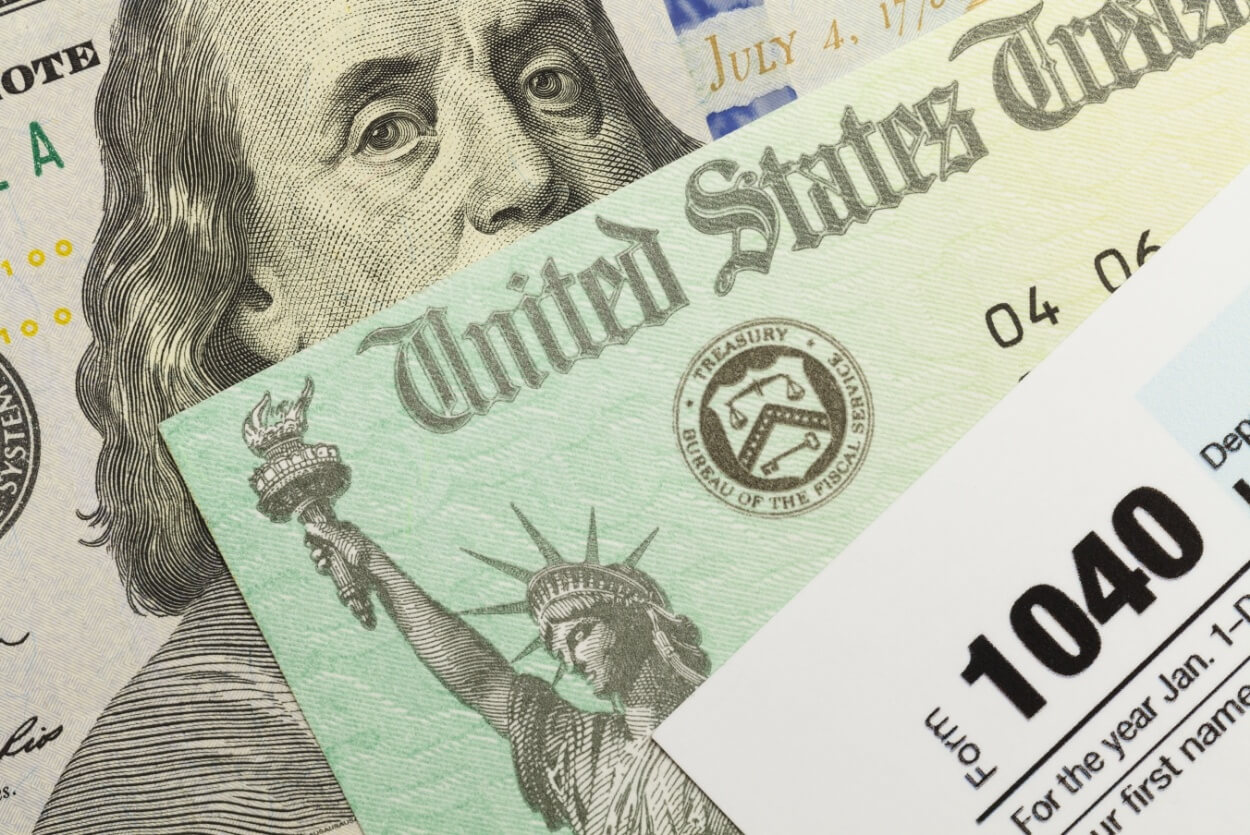 Taxpayer ID fraud is expected to be one of the nation's top crimes for the first quarter of 2016.
The Federal Trade Commission reports:
Tax-related identity theft was the most common form of identity theft in 2014.

2014 marks the fifth consecutive year in which tax-related identity theft topped the list of identity theft complaints.

The number of IRS imposter related complaints from consumers was nearly 24 times more than in 2013

For the full FTC report, click here.
We expect the 2015 ID theft tax-fraud statistics will be mind-boggling.
---
What is the form 14039 for?
Known officially as Form 14039 Identity Theft Affidavit; the document was created for taxpayers to alert the IRS of their ID theft, or an event that could result in the theft of their identification.
The Form 14039 is used to obtain an IP PIN from the IRS to add another level of security and vigilance to a taxpayers records and returns.
What's an IP PIN? - Identity Protection PIN - "An IP PIN is a six-digit number assigned to eligible taxpayers that helps prevent the misuse of your Social Security number on fraudulent federal income tax returns.", according to the IRS.
"We have a special account marker that we use where an individual has had their personal information stolen or compromised. We put that special marker on your account, and it lets us know that that account is at risk."

Rebecca Chiaramida, the Director of the IRS Office of Privacy, Governmental Liaison and Disclosure
Why Was a Form 14039 Created?
ID theft was finally taken seriously by the IRS when it found itself facing over $6b in fraudulent refund claims in 2011. Over 600,000 ID's had been stolen by then, and the agency began issuing a CP01A Notice to notify taxpayers.
CP01A Notice recipients are required to use an IP PIN when filing and communicating with the IRS.
A Form 14039 is required to apply for an IP PIN.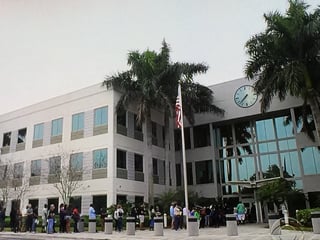 ID theft - nothing to hide, but everything to lose.
Florida has been hit hard by tax-refund fraud and is viewed as a harbinger for the rest of the U.S.
Florida is #1 nationally for ID theft three years in a row.

ID theft in Florida has tripled in the last three years.

Miami is the #1 metro area in the country for cyber crime.
Image - An IRS office in South Florida experiences long lines of tax-fraud victims on a regular basis.
Statistics according to "60 Minutes". For the full Florida report, click here.
Am I Eligible for a Form 14039 and IP PIN?
Even if you are not formally identified as being a victim of ID theft by the IRS, you can file a Form 14039 and apply for an IP PIN.
We recommend not waiting to be a victim to receive the extra protection available from the IRS.
If you are a resident of FL, GA, or DC, you are eligible for filing Form 14039 and receiving an IP PIN from the IRS as a benefit for these states from having been part of a pilot program.
Next, we will show you how to get an IP PIN before you are a victim.
How Do I File a Form 14039?
Obtain the form here; IRS Tax Form 14039 and print a hard copy.
You will need an email address and must provide forms of identification.
You can file either online, by fax, or mail.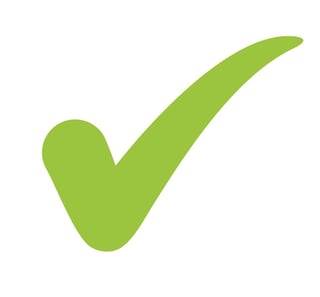 Tip - Do not use the online process to file Form 14039. The IP PIN webpage at irs.gov is down until January but more importantly, the website is suspected of being a "honey-pot" target for identity thieves.
The form is short and simple. Fill it out and make a copy of a driver's license or passport for identification purposes.
In Box A-2, the form states, ".. you should also check this box if no identity violation has occurred, but you have experienced an event that could result in identity theft, such as a lost/stolen purse or wallet, home robbery, etc."
It is highly unlikely you have not experienced an event as described above and displayed in the image of the actual form below.

Have you had an email account highjacked? A credit card stolen? Do you, or did you have an account at Target, Home Depot, Chase, or virtually any other major retailer, bank, or credit card company? Do you have a "free" email account like Gmail?
A "yes" answer to any of these questions above and you can safely expect that you have:
Experienced the theft of personal information.

The stolen information can be used to steal your identity.

Your stolen identity can be used to falsely file a return with the IRS, and cause you to be a victim of tax-refund fraud.
Today, it is safe, and wise, to conclude your information has been stolen whether you know it or not. In many cases, it takes months, even years after the loss of information before experiencing the actual consequences of ID theft.
Once you have completed the form, we recommend the faxing method to the IRS at (855) 807-5720.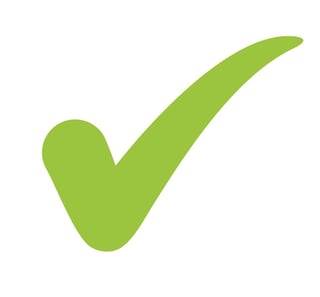 Important: Please take note - According to the IRS: "You currently can't opt out once you get an IP PIN. You must use an IP PIN to confirm your identity on all federal tax returns you file this year and in subsequent tax years."
For more from the IRS on the IP PIN: https://www.irs.gov/Individuals/The-Identity-Protection-PIN-IP-PIN
---
Final Thoughts
It's probably not a stretch to say the IRS is still figuring this out, and that improvements and enhancements will come. By using the 14039 and IP PIN, you will be informed of increasing security measures and protection as they are introduced by the IRS, and can determine which are for you.
I am not a CPA and I don't play one on the internet. Please consult your tax-advisor for your individual situation.
We are in the business of being proactive with cyber-related risks, and minimizing the potential for harm. We do this by keeping customers aware of the risks and by using advances in security technology for protection. If we can help you, I hope you will contact us today.