The most useful tool for cybersecurity is encryption. But for many, sharing encrypted documents and files isn't affordable or straightforward enough for everyday use. At least until now, that is.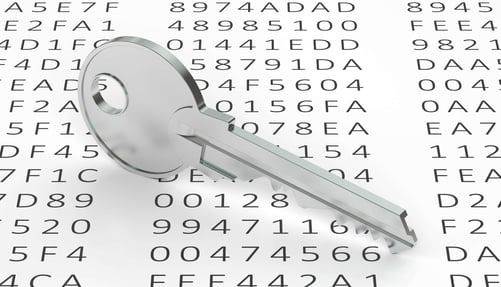 If you need to share documents and files on the internet but need security, encryption is the key. Historically, sharing an encrypted document from end-to-end has been a clunky process requiring a paid software service.
End-to-End Encryption
The ideal and most secure approach to sharing encrypted information is "end-to-end."
"End-to-end encryption is a system of communication where only the communicating users can read the messages. In principle, it prevents potential eavesdroppers – including telecom providers, Internet providers, and even the provider of the communication service – from being able to access the cryptographic keys needed to decrypt the conversation." Wikipedia.
In the past, end-to-end encryption was out of reach for consumers as a tool for personal use. Even businesses found it expensive and in many cases, counter-productive to normal operations.
Now there is an easy way to share documents and files with the security of end-to-end encryption, and it's from Mozilla, the nonprofit provider of great internet tools built for privacy and information security. The service is called Firefox Send, and it's free.

NOTE - It's not a coincidence that the best browser for privacy and security is also brought to you by Mozilla. The Firefox browser is the best bet as your default for everyday use, and it is also free. More here.
Firefox Send, by Mozilla
Firefox Send is a free encrypted file transfer service that allows users to safely and simply share files from any browser.
"Send uses end-to-end encryption to keep your data secure from the moment you share to the moment your file is opened. It also offers security controls that you can set. You can choose when your file link expires, the number of downloads, and whether to add an optional password for an extra layer of security." Mozilla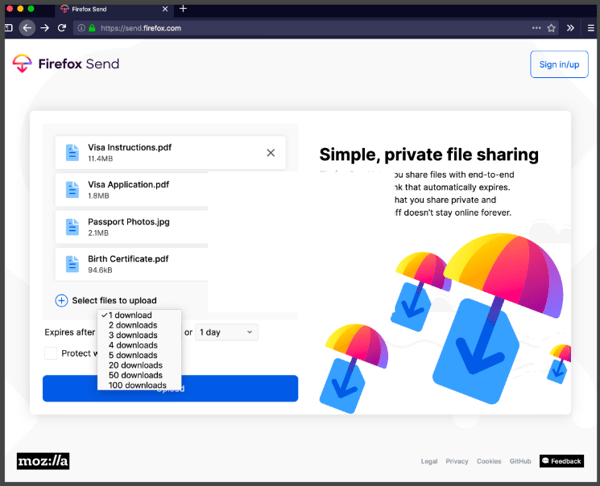 It's a good idea to create an account with Firefox, if you have not already done so. Creating an account will give you access to more privacy and security features with all of Mozilla's internet products.
We recommend Mozilla's Firefox Send for everyday use and sharing sensitive documents and files on the internet. Find out more and try it for yourself, here: https://send.firefox.com/
*** Remember to use a great password for important accounts, like Firefox. And for best results and optimal security, we suggest using a password manager. Here is our top recommendation.
If you would like to know more about our managed cybersecurity products and services, please contact us:
Subscribe to the CyberAdvisor monthly newsletter, here.