Special Letter
Hi there,
Good morning and welcome to the new decade. This is a special edition of our regular, monthly CyberAdvisor Newsletter.
The next ten years offer an abundance of risk and opportunity as unparalleled social and economic disruption will occur across the globe. A preview of what is to come, 2020 holds all the elements for a year of extraordinary tumult, rampant change, and increasing uncertainty.
Like humanity's historical shift from agriculture to industrial, the new digital age will command a complete reordering of haves and have-nots. But the speed and degree of change in the coming decade will dwarf anything seen in the past. By 2030, only the most prepared and adaptable will survive and succeed in the aftermath of the disorder that is ahead.
New decade, new rules
How prepared do you feel to face what the Wall Street Journal in November coined as the "Decade of Disorder?"
" ... the dissemination of false and damaging information, the rising inequality between the digital haves and have-nots, and the growing number of cyberattacks, theft of personal data and identity fraud." https://blogs.wsj.com/cio/2019/11/15/preparing-for-digital-disorder/
Do you believe the you of the 2010s is best-equipped to handle the year, the decade to come? How about your family, professional practice, business, and employees?
Or do you think maybe you need to build up your defenses, resiliency, and commitment to adjust? Cybersecurity is a modern-day life-skill that cannot be ignored or avoided any longer. To be your best in the 2020s, the time is nigh to face head-on the challenges that invariably lay immediately ahead.
How to get started?
The good news is cybersecurity technology is effective, affordable, and simple to use. We always start each new individual and family case with private email; an email account you own and control - not Big Tech.
Email is by far the #1 entry of attack for evil-doers the world over. Getting off the grid of risk and abuse at "free" providers is not only liberating, but it also puts you in the rightful position of ownership and control of your #1 communication channel for the next ten years.
See the bottom tile below for "Getting Started."
Start with yourself, and those you care for most
In the final analysis, successfully managing the challenges ahead is much more about people than it is technology. In our many years of experience in the field, private email is the most effective approach to begin the process of thinking differently and learning the sensibilities and critical thinking skills that are sure to be required in the decade ahead.
At Total Digital Security, we are re-doubling our efforts to make the best cybersecurity solutions accessible, affordable, and simple to use for all in the decade ahead. I hope you will contact us if we can help you.
Thanks for reading,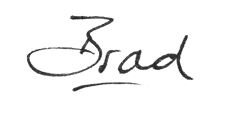 Brad Deflin
Click to view online
Click to print from PDF