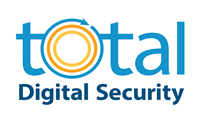 September Letter
Hi there,
"Digital Defense: Keeping your family safe online" is in its 5th year of publication. The paper started as a collaboration with Merrill Lynch in 2014, and we've worked with Bank of America over the years updating it for clients across their lines of business.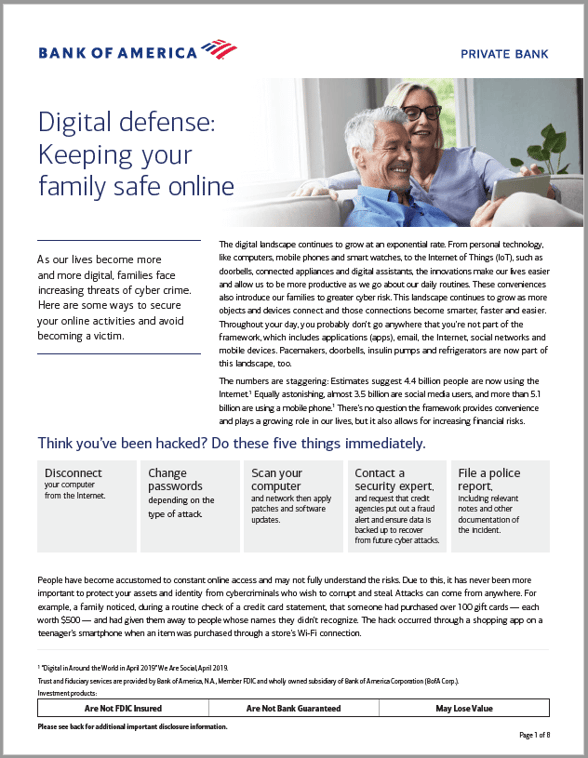 It's a great piece, and still ahead of its time.
I give a lot of credit to Bank of America for getting in front of the evolving risks to private clients and families.
Click the image above for a download of the white paper.
Total Wealth Symposium 2019
Speaking and educating about cybersecurity is one of the most satisfying things I do. At TDS, we help people "get it," and it feels good to know we can make a meaningful difference and have a lasting impact.
So, I'm excited to be back for the 5th consecutive year at the "Total Wealth Symposium" for 2019, this year in Amelia Island FL. Details are below.
Also in September, I'll present "Cybersecurity for Life" in Atlanta to a private investors group.
Prevent 81% of Phishing Attacks
How do you prevent 81% of the most damaging of all cyber attacks?
The answer is: DMARC.
Our Private Email clients get DMARC protection as a standard feature with their email domain and boxes. And when the cybersecurity industry innovates the next best defense against cyber risk, we'll add that too.
Because it's what we do, and privatizing email is Fundamental #1 for "Cybersecurity for Life".

Some August Headlines
"Hacker paid AT&T employees thousands of dollars to unlock millions of phones, DOJ claims. He installed malware to gain remote access." More.
"A recently leaked United Nations report said the North Korean regime has stolen more than $2 billion through dozens of cyberattacks to fund its various weapons programs."
"If you bank online and choose weak or re-used passwords, there's a decent chance your account could be pilfered by cyberthieves — even if your bank offers multi-factor authentication as part of its login process."

Krebs
On the subject of K-12 student privacy, I'm honored to have been invited to speak to the National Institute on Cybersecurity Education on "Effectively Changing Cybersecurity Behavior in K-12" in Garden grove CA this December. More.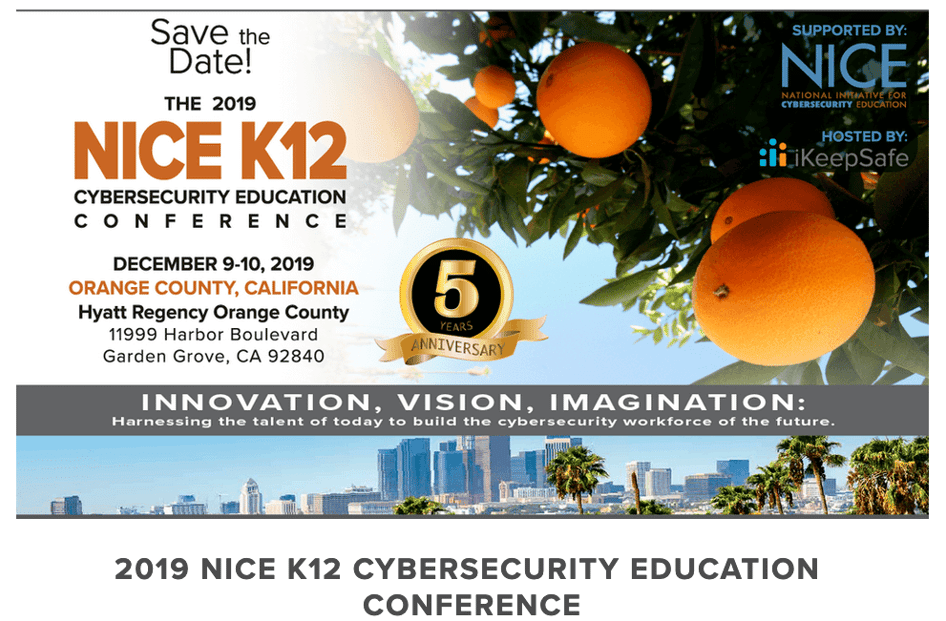 Are you ready for cybercrime damages that are expected to rise from $1.5 trillion in 2019, to $6 trillion in just the next two years? That's a 4x increase folks, so:
These questions will loom.
Do not wait for the holiday season when activity will ramp to new highs, again. Contact me, we can help.
Thanks for reading,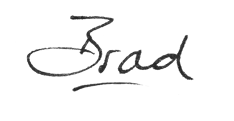 Brad Deflin