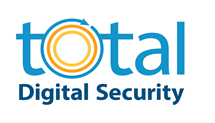 On guns, gold, encryption, and VPNs.
November Letter
Hi there,
After a slow September and October, activity is picking up again. It's not surprising. The holidays and New Year are always high-season for hackers and online fraudsters.
So, a couple of things right off the top:
Phishing emails - they're more sophisticated and customized to the target than ever before. When it comes to email, we say; when in doubt, delete it out!

Spoofing - are you sure that email is from the sender you think it is? Once again, when in doubt, delete it out.

Passwords - You gotta use em, and they gotta be good and long. How? The Art and Science of Passwords.
Change your router's password. This is a BIG deal - but really simple to do. Just Google search "How do I change the password on my (Netgear, Linksys, enter your brand)... router?" Or, email us at support@totaldigitalsecurity.com and we will help.
Some of you may have noticed the New York Times article on

end-to-end encryption

this week

. It said Monday's speech by a Justice Department official: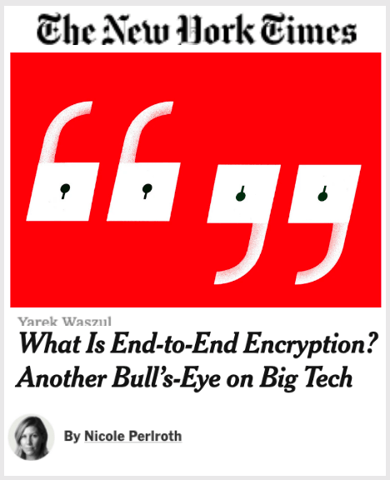 ... pointed toward heightened interest in technology called end-to-end encryption, which makes it nearly impossible for law enforcement and spy agencies to get access to people's digital communications."
The Times article is a good overview and covers a variety of topics related to encryption. More ever, it's a vivid testament to the power of encryption in the digital-centric world we live in today.
Guns, Gold, and VPNs
Here's the crucial point:
Governments want to control (and confiscate) that which threatens their power most.
In the Digital Age, end-to-end encryption looks to a central authority like guns and gold; tools of self-empowerment that individuals co-opt to assure their freedom and democracy.
Point of note; VPNs are banned in China. And in Iran, you can be incarcerated for up to a year for their use.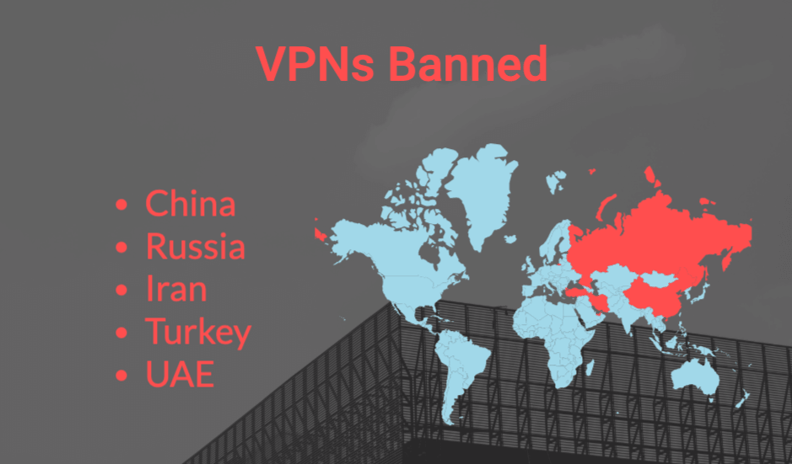 In my view, when Big Government starts taking, I want to get owning and keeping.
On Encryption
We tell our clients to embrace the use of encryption across their daily online activities.
Encryption is a powerful tool for increasing privacy and reducing risk, and end-to-end encryption is the ultimate solution for sharing sensitive documents and files. Here's a tool that does it for free.
Clients using a VPN on their devices, and the encrypted private network that is the Managed Network Security service, enjoy automatic encryption across their activities every day.

It's smart to think of being comfortable with using VPNs and encryption as a life-skill for the future.
The Age of Digital Disorder
On the Friday before last, the Wall St. Journal wrote of the threat companies face with increasing digital disorder.
The Journal article cites a report by AT Kearney that says in 2016, technology's sinister side began an invariable cycle of de-construction and reconstruction that threatens every establishment and organization to its core.
"The (AT Kearney) report argues that this period of digital disorder will likely last 10 to 15 years, followed by the emergence of a highly uncertain digital environment around 2030."
According to the Journal. we're past the golden age of technology, and digital's counter-side challenges are:
" ... a host of issues, including the dissemination of false and damaging information, the rising inequality between the digital haves and have-nots, and the growing number of cyberattacks, theft of personal data and identity fraud."
And,
"This is a kind of digital Wild West scenario."
The Wall St. Journal, Nov 15, 2019.

Here's what's essential to understand about the above; the existential challenges that corporations face are the challenges we face as individuals and small groups, like families and others.
And as with a corporation or any other organization, advancing critical-thinking skills for survival and success during digital disorder needs to be a top priority today.
Year-end Check-up for Clients
We offer all clients complimentary year-end check-ups.
Are you using all of your tools and services effectively?

Do you have questions or concerns you'd like to discuss?

Are all family members on board?
Just reply to this email with the subject "Check-up," and we will get you squared away.
The Gift of Privacy
Are you your family's leader? The head-of-household?

One of the most meaningful and long-lasting gifts you can provide your family today is one that elevates the sense of value for their privacy and information.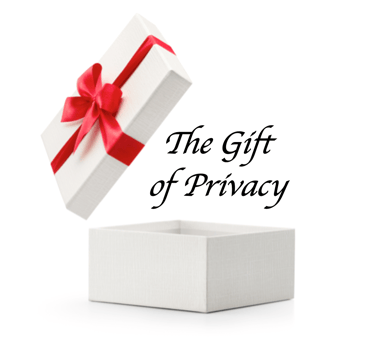 There is no better approach to preparing each family member for digital disorder than with the life-skills and tools they need for survival and success in the Digital Age.
The combination of awareness and use of cybersecurity tools quickly builds new sensibilities in the individual, and will serve each of them for the rest of their lives.
Thanks for reading,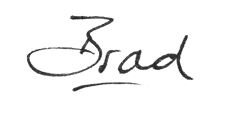 Brad Deflin