June Letter
Hi there,
Ransomware is everywhere, it seems. We see it all the time in our business, but recently the headlines are reporting large attacks regularly.
"Cybercriminals Unleash Ransomware in Global Attack Campaign" SecurityWeek, May 8th.

"Crippling Ransomware Attacks on the Rise" ABC News, May 18th

"Hackers Are Holding Baltimore Hostage" New York Times, May 22nd.

"Ex-Mossad director Tamir Pardo says cyber attacks pose the biggest threat to a free world." CBS News, May 22nd.

"Coming to America: The Shade ransomware, which has historically targeted Russian victims, was recently spotted expanding its sights." Palo Alto Networks through ThreatPost, May 22nd

"American Towns Under Cyberattack From NSA-built Software" PBS News, May 26th.


And it's expected to get worse soon. Here's why.
Cybercrime - "The Greatest Transfer of Wealth in History"
Cybercrime damages will reach $1.5 trillion in 2019. By 2021, damages will reach as much as $6 trillion.


That's a 4 times multiple in just the next two years.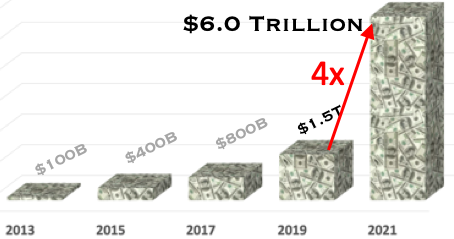 Astronomical rates of growth in cybercrime are in part driven by ransomware attacks; the hostage-taking of information and computers, including smartphones.
Ransomware
Ransomware is the evolution of extortion, but the digital variant has no name, no face, no location, and it scales with volume like crazy. No other crime today can provide such easy riches with so little risk to the perpetrator.
Over the next few years, the incidents of ransomware attacks will skyrocket and increase many-fold. Military-grade hacking technology is used to target not just cities, hospitals, and schools, but anyone that has an internet-connected device and something to lose.
With out preventative measures, these targets don't stand a chance. (See Baltimore.)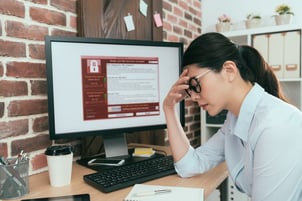 "Firms That Promised High-Tech Ransomware Solutions Almost Always Just Pay the Hackers" The Guardian - May 15th.
For the next year or so you won't read as much about the small victims. But that will change.
Eventually, ransomware and other cyber-crimes will be understood for what they are; a mainstream, existential threat that needs to be prevented and avoided by individuals and organizations alike.


The great increase in cyber attacks predominantly includes individuals and personal technology targeted by cybercriminals using sophisticated military-grade hacking technology to breach unprotected targets.
Ransomware Prevention and Avoidance
A ransomware victim has little chance. The hacker holds all the cards. This is probably why victims describe the feeling of realizing they've been hacked and what is at stake as being held by the throat, gasping for air and pleading for life. There is no light at the end of the tunnel except to acquiesce, pay up, and retreat to lick your wounds.
"It's like being held by the throat - there is nothing you can do." Ransomware victim.
Prevention, though, is simple and affordable. Today's device security technology is extremely effective and mitigates most of the risk.
Eliminating risk entirely is impossible with anything in life, but using good protection dramatically reduces the chances of loss and aggravation. It also removes you from the vast pool of billions of individuals the hacker's see as easy-picking, low-hanging-fruit.
Prevention and avoidance of ransomware and other digital crimes are a necessary life-skill today. While it isn't difficult or expensive to protect, it does require individual initiative and a sense of self-determination to make the decision not to be a victim.


Individual initiative and use of good security technology removes most risk of loss and aggravation from ransomware and other digital crimes.
If you are a client and use our Device Protection service for Macs, Windows, and Androids, you already know you are protected by the best.
If you have unprotected devices and are interested in using the same protection used by 20 of the top 25 banks in the world, contact me.
Thanks for reading,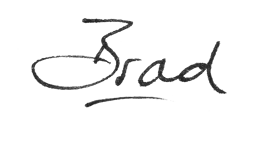 Brad Deflin

The Four Fundamentals of Cybersecurity for Life.