December Letter
Hi there,
This is a note of appreciation and gratitude. Thank you for reading and showing an interest in "Cybersecurity for Life" in 2019.
Your participation as a reader, client, partner, friend, and any combination thereof, has contributed to our growth this year. Your support and advocacy are inspirational, and we launch 2020 as committed as ever to our mission.
Surviving and succeeding in the new decade
The next ten years require a new set of sensibilities for survival and success. In the digital era, the dangerous streets and dark alleys of life have changed. But most are ill-prepared and woefully unaware, and the gap between aggressors and potential victims is broadening at light-speed rates.
Selling cybersecurity solutions is a part of what we do at TDS. It's an important part, but more so it's the most effective way to deliver what we really do; get people to think differently.
Learning to adapt
Getting people to adapt is hard, especially during periods of high rates of change. You can "educate" to drive change, but that takes forever. This approach yields results that are notoriously bad.
You can also try throwing technology at the problem. Automate and take the individual out of the equation. But in the end, it's always the "human factor" that is the weakest link.
Combining best-in-class cybersecurity technology with an informed user drives adjustment like nothing else. An individual engaged with their security tools accelerates all measures of adaptation at rates off the chart comparatively.
The engaged-user approach instills new critical thinking skills that serve for a lifetime. With time, personal insights evolve, and confidence and intuition increase. Ultimately the individual grows in their ability to ask essential, probing questions in the face of great change.
Understanding privacy, personal information, and the nature of digital
In 2020, TDS will continue making enterprise-grade protection accessible, affordable, and simple to use. But, equally important, we will continue to provide original material, share our experiences and insights, curate 3rd party information, and partner with others.
Our goals are to provide the best tools available to enhance individual privacy and security, to advance the value of personal information ownership and controls, and to provide context and framework for greater understanding of all things digital in a network-connected world.
The next ten years will be marked by rates of change that exceed the tipping point for most of the status quo, and 2030 will open with a shuffled version of today's haves and have-nots. How we prepare individually and collectively is a question of historical importance.
Thanks for reading, and warm wishes for a safe, healthy, and successful 2020.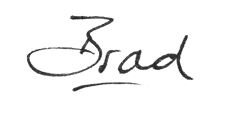 Brad Deflin