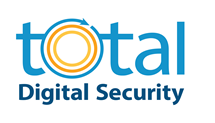 August Letter
Hi there,
August's heat hasn't slowed the assault on personal information.
The month started with a PSA from the FBI. According to the August 2nd warning, hackers are increasing their focus on stealing personal information from residential and home office environments.

Examples of targeted devices include:
routers
Wi-Fi links
A/V equipment
IP cameras
satellite antenna equipment
Rich with personal information, these devices are hacked to tap the streams of data flowing through its wires. If information is the "new oil," then consider everyday internet appliances, like a router, as oil rigs drilling over a vast field of unclaimed crude.
What makes otherwise mundane and boring personal information so valuable to nefarious actors from around the world?
Well, as if on cue and the same day as the FBI's warning, our cyber-guru Krebs wrote:
"Cybercriminals are launching large-volume campaigns in a highly personalized way."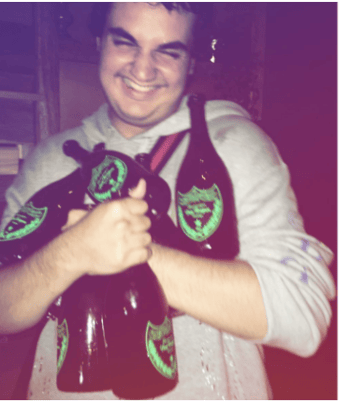 Those that would otherwise hack Fortune 500 companies are now using personal information (see FBI's PSA above) to target individuals in volume, because:
they can and it works
the economics pay
the targets are unaware and unprotected
they likely will never be caught
July 2018 image of hacker "OG" - Joel Ortiz - notorious for stealing financial assets from individuals online.
Krebs continues:
"It has never been easier for scam artists to launch convincing, targeted phishing and extortion scams that are automated on a global scale.

..., it seems almost certain we will soon witness many variations on these phishing campaigns that leverage customized data elements to enhance their effectiveness."
Krebs' point is this: the most sophisticated criminals on the planet are aiming to hack YOU with specially engineered and personalized attacks engineered to be as effective and damaging as possible. Read more by Krebs, below.
Critical Thinking for the Digital Age
We need to make a fundamental adjustment to how we think about our personal information. Digital ownership and autonomy (like private email), information's rule of capture, and the development of critical thinking skills; all will be crucial to avoiding risks and maximizing opportunities in the new Digital Age.
For more news from August that relates to individuals, personal information and technology, and surviving the super-cycle of online crime ahead, see this month's stories at the bottom.
Coming Events
We're excited about a busy fall schedule ahead, and will be sharing our themes for 2018-2019 at these following events:
"The Impact of Cyber Threats on You and Your Business"
Bank of America - Business Banking
September 11th, Jacksonville, FL

September 12th, Tallahassee, FL

September 13th, Pensacola, FL

September 25th, Ft. Lauderdale,FL

September 26th, West Palm Beach, FL
For this series of events, I'll present "Cybersecurity — An Issue for the Boardroom, Break Room and Living Room" and will participate in a number of panels to discuss the importance of cybersecurity awareness and planning in all aspects of your personal life and business.
"The Greatest Transfer of Wealth in History"
The Total Wealth Symposium - The Four Seasons Hotel
September 20th - 22nd, Las Vegas, NV
I'm thrilled to be asked back by the folks at Banyan Hill for the 4th consecutive time, and this year will present on what to expect during the coming years in cyber-threats.
Conference attendees include Individual investors that understand risk management and asset protection, and want to take action to protect.
On Saturday the 22nd I'll hold a workshop on "Securing Your Home Routers and Networks." Attendees will get an introduction to the science and technology behind Router Security and how it uses an "IT department in the cloud" to deliver commercial-grade security 24/7/365, simply and remarkably affordable.
"Cyber Risk for Affluent Families and their Advisors"
Citi Private Bank and Family Office Group
October 3rd, St. Louis, MO
October 4th, Milwaukee, WI
At these events, I'll again focus on the human element of digital-related risk, and our need to drive higher skill levels for critical thinking "... from the boardroom to the break room, to the living room."
If you are attending any of the events, or are in the area on these dates and would like to meet, please let me or diane@totaldigitalsecurity.com know. Also, you can access our events calendar here.
Thanks for reading, and I hope you will stay in touch as we build, learn, and share all we can for Survival and Success in the Digital Age.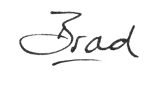 Brad Deflin