Encryption Almighty.
Hi there,
In the Information Age, all power and control starts and ends with encryption. Encryption is information's ultimate defense, and its most lethal weapon. Within a handful of years, no one will do much of anything without encryption being the "key" to it all.
We aren't waiting.
It's our job to not wait and to empower our audience with the tools to be pre-emptive and proactive - before becoming victims of the mega-cycle of crime that is marking humankind's historical introduction to the new Age of Information.
Encryption - Your Key to Survival and Success
The risks of information theft and abuse are already high, but still growing exponentially and at rates that confound comparison. Simultaneously, but without as much fanfare, the technology to protect has advanced significantly - fueled by fresh investment capital entering the field over just the past few years. Our endeavor is to match those with the growing risk to the technology that protects effectively, simply, and affordably.
The VPN is a perfect example of this advanced technology, emerging from innovation and built to match the elevating risks of the new age.
VPN - Turn it "On"
VPNs operate as a sophisticated software app that resides on your devices, including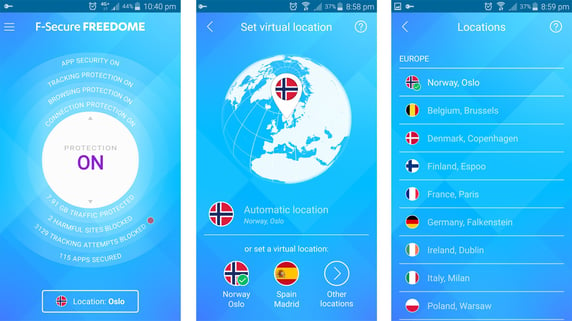 iPhones. The software encrypts your online signal making all you do invisible to the outside, and it does so automatically and seamlessly, including over public WiFis anywhere in the world. Now, anyone that uses online technology in their personal and/or professional life can and should use VPN technology as standard operating equipment for their everyday lives.
So we made a video.
Recognizing attention spans about this stuff covers nano-seconds, we made a video and edited "Introduction to VPNs" with a cleaver to cover all the basics of VPNs in just 3:23! No easy feat - so I hope you check it out here.
$25 Savings on one of the best.
F-Secure's "Freedome" is easily one of the best VPNs available, and we distinctly sell their "Advanced for Business" version, not available on the App or Play Stores. For a short time, the VPN is available for $25 off its regular $89 annual price. See more below.
Ransomware and Macs
If you have read the Cyber Advisor for any time at all, you know something about ransomware. If you are still confused about what it is and what it looks like, the Wall St. Journal video below is well worth a look.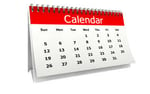 We are on the road for much of the coming few months, including conferences for family offices, investors, Realtors®, and the Association of Financial Professionals' annual meeting in Orlando. We're also doing Florida Bar accredited training in the South Florida area - see more below, and the calendar here.
If you are in the area of any of our events and would like to meet, please let me know.
Thanks for reading,