Hi there,
The tax-fraud season is peaking, and we still have a few weeks to go. It's all about being aware and not falling for the con. Here's what you should know:
"Move over, ID theft -- here's the new No. 1 fraud. This type of tax-fraud scam is now the most widely reported, and it's costly -- here's how you can keep from falling prey to it." CBS News
And, the final word on the subject from the IRS last week: "IRS, States and Tax Industry Warn of Last-Minute Email Scams."

One of our most popular products just received an award for being #1 in device protection. Again. For the 5th year. Nobody has ever done it before. Congratulations F-Secure!
F-Secure's PSB protection is an enterprise-class service made for mission-critical operations - but, TDS uniquely makes it available to the rest of us. It's simply the best at keeping Macs, Windows, and Androids safe from ransomware and all the other attacks that barrage personal technology today. It's as easy to use as an app: "set-it-and-forget-it" and it updates your software eliminating most of the risk from device-oriented attacks. See "Good News for Our Customers" below.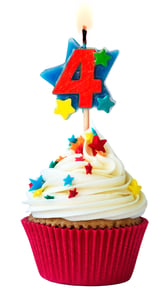 March 2017 marks our fourth year in business! Four years since we incorporated and started on a mission to figure out how to help people protect themselves from the super-cycle of crime we saw ahead.
Our four years of 24/7/365 working at the intersection of individuals, their personal technology, and cyber-risk, have provided us with a wealth of experiential knowledge and strategic insights. Now, after two successful angel and friends and family rounds since 2014, we are preparing a Series "A" offering to fund our plans for growth in the coming years. Call or email me if you are interested in what's going on.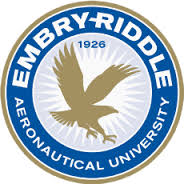 Finally, and while there is a lot of good news to share, I'm especially pleased to have accepted Embry-Riddle Aeronautical University's invitation to join their Industry Advisory Board for the Department of Security Studies and International Affairs.
It's a mouthful, I know, but the University is at the forefront of educating the next-gen of cybersecurity professionals to fulfill the needs of a new industry just taking form. My thanks to Dr. Gary Kessler, the Department head, and Kathleen Hennessy, the University's uber Development Director for their friendship and support.
Thank for reading,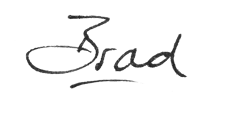 ---
Good news for our customers:
Once again, our preferred provider for Device Protection and VPN wins "Best Protection" award for the 5th time - an accomplishment never achieved before. Our customers know F-Secure PSB is the best for protecting Macs, Windows, and Android devices from ransomware and all the threats our technology faces every day. Read more, or better yet, click here and save 10% today only.
Best quote in cyber security this year so far:
"So, regardless of who is doing it - whether it is a spotty 15-year-old, a nation state or an organised crime group - they have the same limitations in terms of computer science. The difference is the amount of investment they are willing to make."
Clear, sober thinking that cuts through the hype by Dr. Ian Levy in his opening address of the UK's new National Cyber Security Centre where he will serve as Chancellor. Read more.
Fun fact of the week:
Every 10 seconds a consumer gets hit with ransomware. That's 2x the rate just six months ago. And it will get much worse as some hackers are exceeding the $100 million mark extorting individual victims, and, now anyone can do it: Ransomware for Dummies.