Hi there.
You might not read about it in the headlines, but there is good news in cybersecurity - the protective technology is getting better, a little better all the time.
"I've got to admit it's getting better
A little better all the time" McCartney, Lennon
Over the past few years, a record amount of new capital investment has flowed into the cybersecurity industry. Smart, aggressive investors are fueling innovation like never before seen in the industry and protection today is easy to use, extremely effective, and broadly affordable to almost anyone. And, the technology is going to keep getting better, a little better all the time.
A great example of progress in cybersecurity is device protection software.
Device protection software defends your personal computers and smartphones from ransomware, viruses, and other malware that can cause you and your devices permanent harm.
The old days of retail, antivirus solutions are over - they just aren't useful in the threat environment we have at hand today. But, the next-gen version is. And, TDS uniquely makes this technology available to anyone - not just large corporations with big budgets and IT departments. It's what TDS does and has been doing since 2013.
Ransomware Everywhere
More on device security in a bit, but first you should know ransomware breaches for individuals has doubled in just the last six months, from every 20 seconds to every 10 seconds. And, the rate against us as individuals is 4x the rate for businesses. It's even coming in through our browsers - see the story below for a screenshot of the Chrome version we are finding in the field.
Here is a recent ransomware variant that targets Windows computers and demands $250 to get your PC back: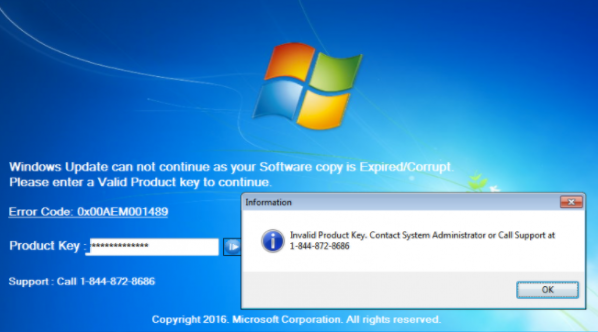 Ransomware is probably the fastest growing crime on the planet and the "Story of the Year" according to Kaspersky.
Ransomware has become an existential threat to everyone so, please see the stories below for more on how to protect in everyday life.
Mac Attacks and Tech Support Scams
On a related note about device protection, we see a huge increase in tech-support scams on personal computers, especially Apple Macs.
This scam starts with a pop-up warning of a problem on your computer, and it goes downhill from there. We are seeing so many versions of the false tech-support breach that I can't cover them all here. Clearly, cybercriminals are making a ton of money with this digital version of extortion, and it's so easy to perpetrate that even street-level criminals can't resist getting in on the scam.
Speaking of street crime, you really must watch this video "Hacking by Walking Around."
This is not the future. It's happening right now, and you should fully expect that without protection it will likely happen to you.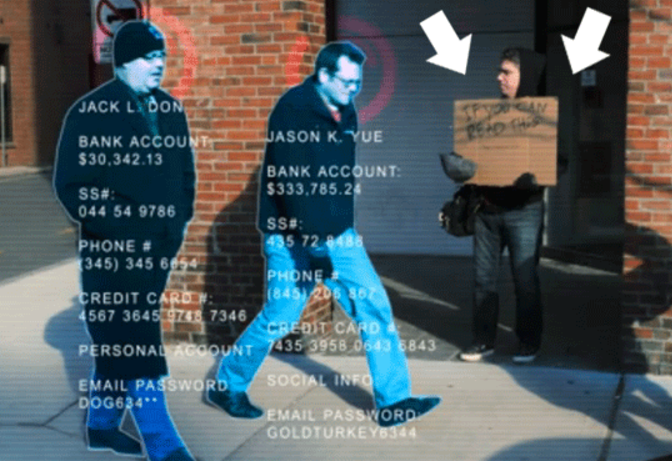 Device Protection Software
Back to device protection.
Innovation in cybersecurity for personal technology has advanced, and now RMM-Remote Monitoring and Management is available for your Mac, Windows, and Android devices.
RMM is "smart" protection that operates in real-time with pre-emptive defenses that are adjusted and updated automatically, with no user input required. Within 60 seconds of a new threat discovered on the internet, your computer device is updated and protected, 24/7/365. RMM is "set it, and forget it" because your device protection software is constantly optimized using the latest intelligence and defenses available at any given time.
This device protection software works so well that not a single customer has decided against re-upping their annual subscription for the service.
That's since we started almost four years ago!
Protect and Save $20 Now
The device protection software we recommend as "best-in-class" works on iMacs, MacBooks, all Windows machines, and Android devices.
Next week prices are increasing from $71.40 to $79 per year, still an amazing value when you consider the risk and potential loss. But, you can get in front of this increase with a one-week promotional price of only $59 per year, per device.
As far as I know, only TDS makes this level of device protection available to individuals and small groups. Fill out the form to reserve your order at the $59 price here:

We have many years of increasing cyber-related risks ahead, but the protective technology is getter better, a little better all the time. Use it, and see.
Thanks for reading,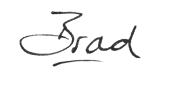 Brad Deflin
P.S. If you are in Miami next week on March 1st join us at an event held by the CPA's from the national accounting firm of MBAF for "Cybercrime - What Can You Do?" I'll be participating as a panelist, and you can register here:

---

Apple Support Scam
In another strange tale from the kinetic-attack-meets-cyberattack department, earlier this week I heard from a loyal reader in Brazil whose wife was recently mugged by three robbers who nabbed her ...