Hi there,
"What potent blood hath modest May."
- Ralph W. Emerson
Emerson's few words transcend again.
The ransomware attacks of May 12th were a wakeup call for many still anxiously in denial of the new risks faced by all.
I've had my finger on the broad pulse (weak) of cyber risk awareness and preparedness for over four years and this is the first time palpitations are making folks just WannaCry. Inspired, I wrote, "How to Prepare for Ransomware Everywhere."
Hint: it's easier and more effective than you think.
And, our friend Ted Bauman, master of all things risk and editor of The Bauman Letter, Plan B Club, and Smart Money Alert included my piece "Cybersecurity - It's Getting Better All the Time" in his June letter. Ted graciously allows me to include the entire letter here. Thanks, Ted!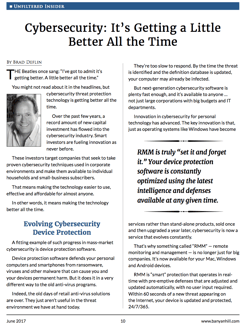 While it's my mug in the image to the left (editorial privilege), click for the full copy of Ted's letter - highly recommended reading.
We will be seeing Ted again for our 3rd visit to the annual "Total Wealth Symposium" held by the Sovereign Society September 21st to 23rd, this year in Ft. Lauderdale.
Members of this group have a deep understanding of risk and were early adopters of "Cybersecurity for Life." We look forward to seeing them all in September.
While May was busy with cyber attacks and increasing threat levels around the world, so were we sharing our message of how important digital autonomy is for the future.
Here's a sampling:
May 5th - Broad and Cassel Partner's Summit, Orlando - "Cybersecurity for the Florida Lawyer."

May 10th - Citi Private Bank Global Family Office, Toronto - "The New Face of Risk."

May 11th -

Citi Private Bank Global Family Office, Montreal - "The New Face of RIsk."

May 17th - Palm Beach County - Risk Management Department and EAP, West Palm Beach - "Cybersecurity for Life."

May 24th - TDS's newest Board member, Dr. Gary Kessler (more on this later), publishes "Keeping the Net Neutral for Security and Privacy." A prerequisite for the digital age is understanding the existential nature of cyber risk. Gary hits on this beautifully, and you can read it here.
Yes, our dance-card runneth over, but we couldn't be more grateful being out in the field doing what we do; empowering individuals, families, and professionals with the knowledge and technology they need for survival and success in the new digital age.
A few more May days include:
May I suggest pausing for reflection?
May 16th - Apple releases dozens of patches for everything. Mark the moment.

May 17th - Gizmodo hacks Mar-a-Lago. No sweat. See below for more.

May 29th - The Hacker News declares 36.5 million Android users discover they've been hacked and subject to a full device takeover. Yawn.
If this isn't enough, see the stories below. Buffet could be on to something.
To transcend the reality of risk today the digital age requires new competencies and sensibilities, just for survival much less success. At TDS, we are as committed as ever to being a comprehensive resource for anyone that understands or cares. Technology is amazing. We should assure we can embrace it without fear and inordinate risk.
But, most won't.
In fact the super-cycle of crime at our footsteps will put a cybercriminal on the Forbes list inside of 5 years. I'm padding my guess to the outside.
Thanks for reading,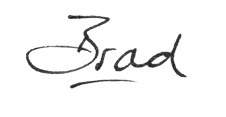 P.S. - for further introspect to these issues of our day, I highly recommend "The Seventh Sense - Power, Fortune, and Survival in the Age of Networks" - by Joshua Cooper Ramo.
---