The Router Network and WiFi Security service includes an appliance for onsite installation.

The appliance models vary, and installation details may depend on the model you have received.
If you need assistance, please coordinate and schedule an installation with a tech support engineer by contacting TDS Support to schedule a 30 minute time period.
** It is best to include pictures, front and back, of your local components; ISP modem, Wi-Fi router, etc.
Installation is surprisingly simple and quick. Many customers accomplish the installation themselves.
** Be sure to notify us when complete so we can "optimize" your circuit.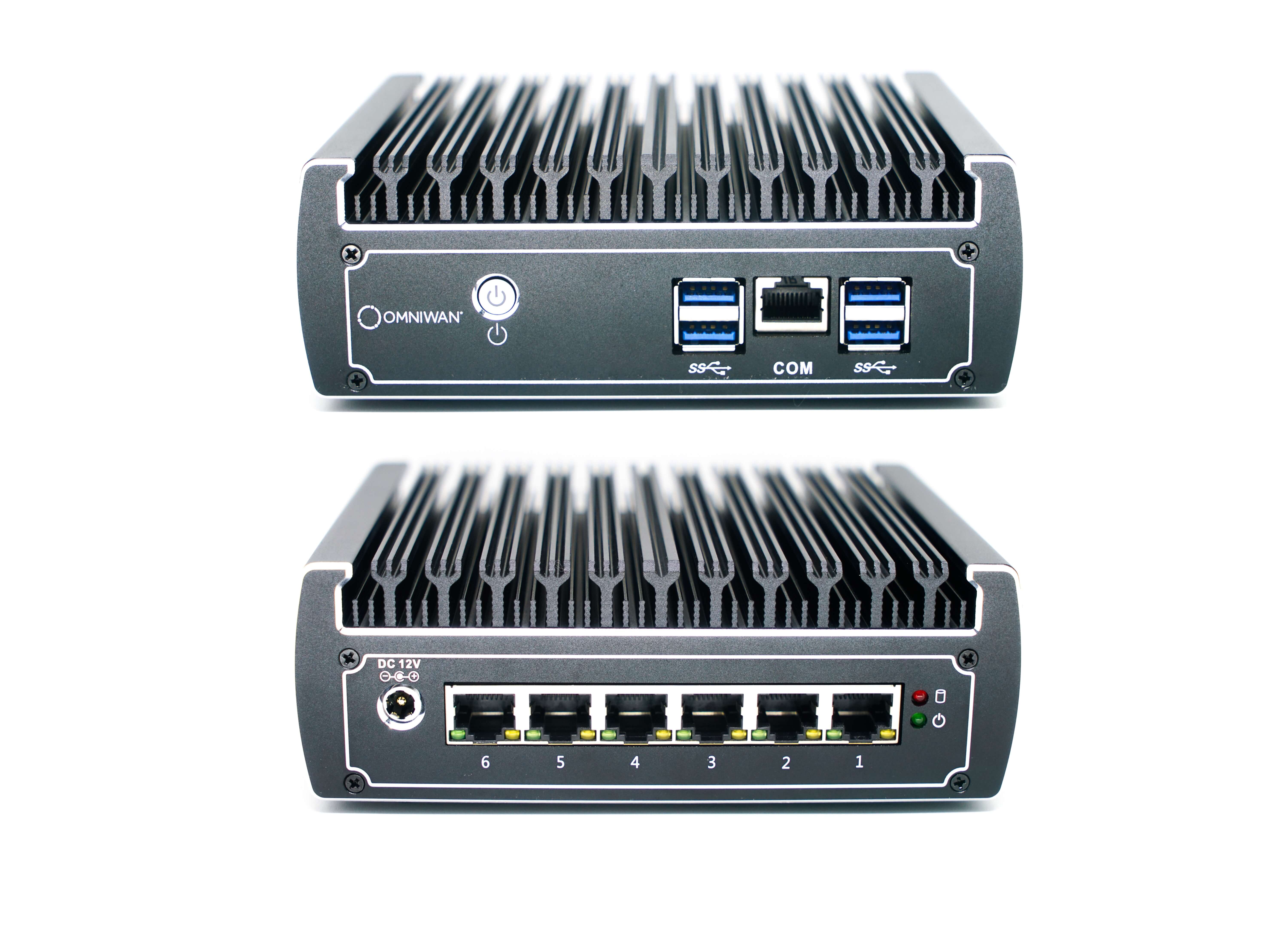 Following, are the general installation instructions and guidelines for your reference.
Port Setup for your OmniWAN Appliance
Port 1 - Connect an outbound ethernet cable from the ISP modem to Port 1 on the back of your OmniWAN appliance.
Port 'X' - Depending on your appliance model, use the last port (highest number, i.e. 4, 5, or 6) to connect an ethernet cable out of the OmniWAN appliance, and the in-port on your Wi-Fi modem. In the image above, the out-port is #6.
NOTE - after the setup:
Confirm the connection with a support engineer so we may "optimize" your circuit - support@totaldigitalsecurity.com This process will disrupt your network for about 10 minutes.
Wi-Fi and LAN connections from your ISP modem are not secure.
Wi-Fi and LAN connections from your WiFi router are secure.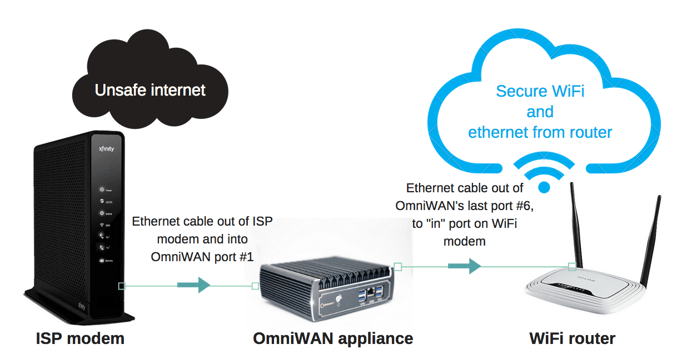 TEST - Now, test the security of your secure network with the ShieldTest:
*** If you use our Device Protection service on your computer, it will block the Test as it is mimicking malicious activity. You can work-around this with a simple procedure found in FAQs - "ShieldTest is blocked, what should I do?"
Click to go back to Router Network Security Support.
Click to go to the Home page.