The Fixed-Network Security service includes an appliance for onsite installation. The appliance models vary, and installation details may depend on the model you have received.
Coordinate and schedule the installation with a tech support engineer. Contact TDS Support to schedule a 30 minute time period.
It is best to include pictures of your local components; ISP modem, Wi-Fi router, etc.
Following, are the general installation instructions and guidelines for your reference.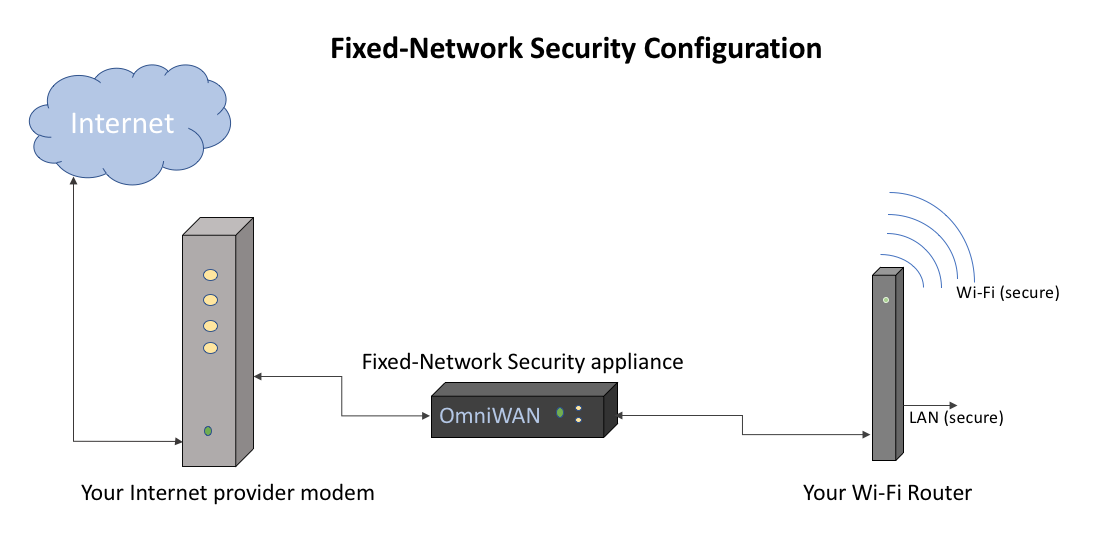 Port Setup for your FNS Appliance
Port 1 - Connect an outbound ethernet cable from the internet provider modem to Port 1 on your FNS appliance.
Port 'X' - Depending on your appliance model, use the last port (highest number, i.e. 4, 5, or 6) to connect an ethernet cable between the FNS appliance and the in-port on your Wi-Fi modem.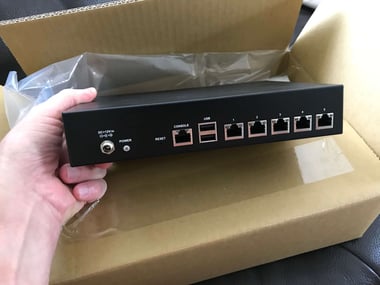 NOTE - after the setup:
Wi-Fi and LAN connections from your ISP modem are not secure.
Wi-Fi and LAN connections from your router are secure.
TEST - now, test the security of your secure network with the ShieldTest: