Mac owners, meet Eleanor.
Hi there,
As the headlines are proving every day, summer is not for vacations when it comes to cybercriminals. Mac attacks are up across fronts, ransomware is up 5x, and cyber risk has joined terrorism as one of the twin existential threats we face for the balance of the decade, at least.
So, we're having a Summer Sale.
For a short time only, and exclusively for current customers and subscribers, you can save $25 a year for the best VPN on the planet. This is a commercial-grade service, and you can't get in on the App or Play Stores.
Click here to get Freedome for only $64 a year:
Innovation is alive and doing very well in the hacker's camp. For a look into the future of viruses, be sure to read "Meet Eleanor..." below. Infected Macs are controlled over the Dark Net with full access to all functions on the computer. Use your imagination for a second on that one to picture the possibilities - they're "endless."
If you would like to keep your Mac just the way it is, and protect your information too, it's imperative to install "device protection" software on each of your Apple desktop and laptop computers.
Yes, we have the #1 rated, commercial-grade solution for Macs, and it's only $5.95 a month, payable at $71.40 a year. But, for 24 hours only, respond to this email with code DP10 and receive 10% off to protect with the best.
Thanks for reading,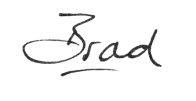 "Over the past year, the number of machines hit by ransomware that encrypts all or part of the hard drive is five-and-a-half times what it was the year before." Kaspersky Lab.
Click here for last week's blog: