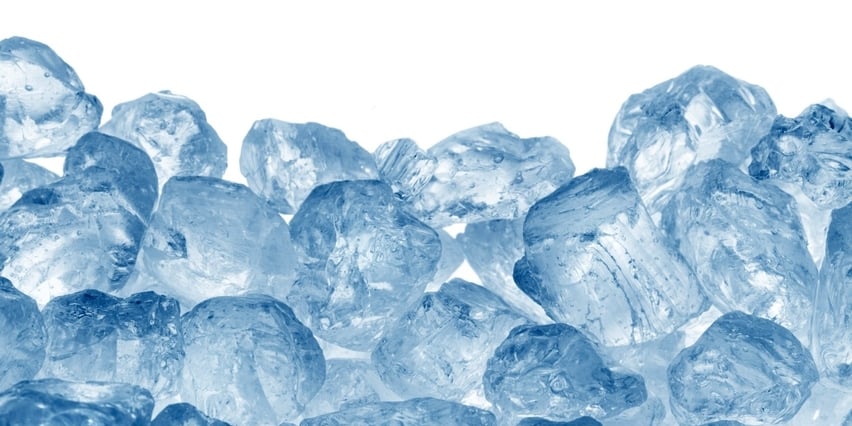 Late last year the consumer advocacy agency known as U.S. Public Interest Research Group issued a call to all consumers to promptly request personal credit file freezes, or expect to be a victim of identity theft in the future. This is direct advice spoken in plain words that we strongly encourage heeding. Here we will look at the "why and how" of freezing your credit file, and why you will want to do the same for your kids.
Why Credit Freeze vs. Credit Monitoring?
Credit monitoring does nothing to prevent ID theft and anyone can get a free credit score online.
The U.S. Public Interest Research Group (PIRG) puts it like this: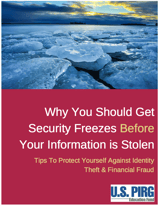 "Whether your personal information has been stolen or not, your best protection against someone opening new credit accounts in your name is the security freeze (also known as the credit freeze), not the often offered, under achieving credit monitoring."
U.S. Public Interest Research Group, Oct. 2015
Ooph! The "...under achieving credit monitoring" mention says it all.
When the probabilities of being a victim of ID theft are wildly out of favor and getting worse every day, you don't wait to react after the fact - you respond now by being proactive and taking pre-emptive measures to protect yourself and your family.

With a credit freeze, even the credit agencies themselves cannot access your account information and you are assured there will be no activity without your knowledge and initiation of the process.
The full report from the PIRG is quite well done, very complete, and worth a cursory look at least to see the extent and depth of the issue.
Some take-aways from the report:
You can easily "unfreeze" your credit report when you want to apply for new credit. Freezes can be temporarily or permanently lifted when you want.

A security freeze does not affect your credit score.
Feel free to look at your credit score or report as often as you want; your own inquiries have no effect on your score.

Security freezes are available to consumers in all 50 states and DC. A security freeze costs between $3 - 10 for each of the three big national credit bureaus. You can see all applicable fees for you state on Equifax's "Security Freeze Fees and Requirements" webpage: http://bit.ly/1LUIF0P
Get the full report including detailed instructions for the process here: http://uspirg.org/sites/pirg/files/reports/USPIRGFREEZE_0.pdf
Freezing Credit Accounts for Kids

The top targets for ID theft and credit fraud are kids and seniors.
Hackers see them as less aware, more unprepared and under-protected, and with ample room in their credit status to create bogus accounts. Consequences can be far greater than mild inconvenience and these hacks are one of the fastest growing crimes in the U.S.
States around the country have successfully pushed the credit bureaus to allow the creation and freezing of credit reports for minors as a defensive measure for what is expected to be a scourge for many years to come.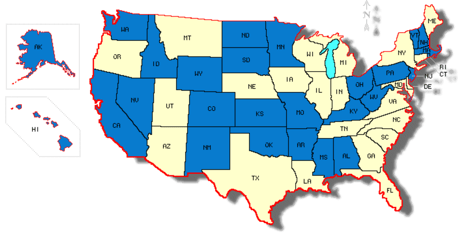 The lighter colored states in the map above are those that allow a parent or guardian to order a freeze on the minor's account.
The procedure varies by state, but you can find the specifics you need here:
http://www.ncsl.org/research/financial-services-and-commerce/consumer-report-security-freeze-state-statutes.aspx
Next Steps
Briefly, the steps to freeze look something like this:
There are three credit bureaus and each must be contacted with your freeze order:
Equifax: https://www.equifax.com/personal/credit-report-services/
Experian: https://www.experian.com/freeze/center.html
TransUnion: https://www.transunion.com/credit-freeze

Here's how it works:
Each bureau will provide you a PIN to use to control, your account.

The PIN allows you to unfreeze anytime you are applying for credit, and then re-freeze when complete.

Freezes can be lifted by you with your PIN for any length of time between one day and one year.

The freeze/unfreeze activity does not affect your credit score.

Each bureau may assess a small fee for the freeze.
It's a tiny bit tedious, but then; your done! And it makes a big difference toward shoring in your risk to financial fraud for the rest fo your life!
This PDF is an excellent piece with a lot of detail on the matter, from the US-PIR:
http://uspirg.org/sites/pirg/files/reports/USPIRGFREEZE_0.pdf
Private Family Email Accounts

The best thing you can do to protect yourself, your family, and your profession, is to create a secure, private email domain.
Get a free estimate for own Private Email Domain, here: