We love WiFi. Having a fast connection where ever you may be is like having a ubiquitous portal to opportunity. I don't think you can over-state the power and satisfaction of having unfetered access to information, communication, entertainment, and creativity, much less at our fingertips, every moment of every day. For the curious, the creative, and those engaged in the business of life, it's a crucial piece of our operating environment.
"It takes zero hacking skills to surreptitiously monitor and/or hijack communications over a public Wi-Fi network. Widely available freeware makes eavesdropping on emails and web browsing as simple as pressing a button.

" Forbes, Mar. 4, 2014
One of our primary themes for 2014 is the democratization, or liberalization of cyber-risk. The Internet equalizes everything. Information, education, communication, art, you name it, and now it is equalizing cyber-risk and distributing it to every nook and cranny of the World Wide Web. Cyber-criminals are now reaching to these fringes of the Internet for their next jobs. Their target for 2014 is you, me, our families, homes and small businesses, and Wi-Fi networks are to them, a well-stocked river by which they sit to fish for their victims.
"The cyber-criminal's target for 2014 is you, me, our families, homes and small businesses, and Wi-Fi networks are to them, a well-stocked river, by which they sit to fish for their victims.."
Fortunately, like many of the issues related to cyber-security, there are simple, highly effective, and very affordable solutions available to everybody. These solutions, in conjunction with a couple of best-practices, will eliminate most all of the probabilities of a breach. You can be assured you are safe from identification theft, data loss, and the potential destruction of the device itself, and are well protected from the risk of using wireless, WiFi networks.
" The proliferation of public Wi-Fi is one of the biggest threats to consumer data."

David Kennedy, founder of information security firm TrustedSec



Check List for Safe and Secure WiFi Connections



1) Use a VPN -

VPN, or, Virtual Private Network, is an amazingly effective tool that will secure any device you use to access a wireless network. A VPN works by encrypting all you do online, and routing your traffic through a controlled server operated by the company that operates the VPN service. This creates both a technological barrier, and a physical barrier between the your stuff and the bad guys. Visualize it as an encrypted tunnel by which your online communications travel, insulated from the host of hazards you would otherwise be exposed to in your wireless activities.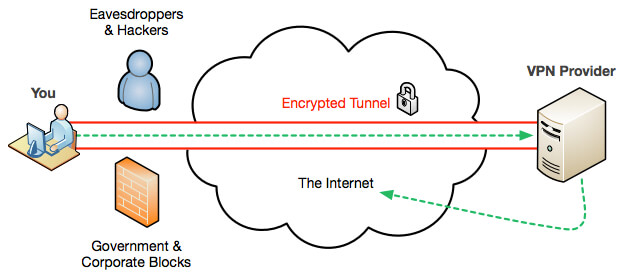 2) Check the WiFi connection's name -

this is important because it could be the bad-guy's snare that you are connecting to. They are very good at making the WiFI network name look legitimate, or innoucuous, and fooling you into signing on. Actually, the fact that it is so easy to connect to, and we habitually do it at the airport, coffee-shop, hotel and every where else it seems, that makes it so risky, and such an optimal opportunity for victimizing us with online crime.
"When you are going to connect to a WiFi hotspot, be sure you know the precise name of the network that you want to sign on to."
3) Keep you software current - These days, It seems like a full-time job (especially if you aren't using 24x7 COSM), just to keep your systems up to date with the patches, upgrades, virus definitions and service packs that we are barraged with regularly. Lack of the latest updates makes you an easy target and it is crucial to have a system, automated or otherwise, that assures you download and install the latest updates as they are made available.
Click here for more on 24x7 COSM (Continuous Online Security Monitoring).

Thanks for reading, and please contact us if we can help with any of your online security needs,

Total Digital Security

Click here for more on "The Democratization of Cyber-Risk"